The Texas A&M women's basketball team started the stretch drive with arguably its greatest start of the season in rolling to a 74-53 victory over the Vanderbilt Commodores on Thursday night at Reed Arena.
The 16th-ranked Aggies didn't miss a shot while building a 16-4 lead in just under four minutes. Things got even better a few minutes later when junior guard Chennedy Carter entered the game.
The Southeastern Conference's preseason player of the year hadn't played since hurting her left ankle on Jan. 9. Carter committed a foul while going for a rebound just after entering. After shaking off the rust, the 5-foot-9 guard scored on one of her trademark driving layups to give the Aggies a 28-10 lead at the end of the first quarter.
The Aggies (18-5, 7-4) were pretty much on cruise control the rest of the way in snapping a two-game losing streak. A&M shot 54% from the field, making 27 of 54 field goals for its best shooting effort in nine games.
"I thought it was offensive execution at its best," A&M coach Gary Blair said.
The only drawback was 21 turnovers. For much of the game, the Aggies had more turnovers than missed shots.
"Turnovers were a problem in shootaround," Blair said. "We've got to value every possession if we expect to get to where we want to get at the end of the season."
Cutting down on turnovers and possibly becoming the Top 10 team many expected the Aggies to be this season will be easier with the return of Carter, who missed seven games with a Grade 2 ankle sprain. A&M went 4-3 without her, but it also blew an eight-point lead against LSU late in the first half when she was injured.
Carter, despite playing only 21 minutes, scored a game-high 18 points, several times getting a warm response from the crowd of 3,193 at A&M's 14th Beat the Hell Outta Cancer Game. She hit 8 of 12 shots, including a 3-pointer with 2:09 left with Blair then taking a substitution timeout to replace her.
"Her shot selection was very good, and she was active on the defensive end as well," Blair said, adding that the 21-minute workload was the game plan.
Despite not playing in five weeks, Carter had her second-best shooting percentage of the season.
"When she first scored, I was like, 'Oh, she's back,'" A&M junior N'dea Jones said. "So that was really great to see her out there. We were kind of talking to each other through the game. She told me, 'I feel kinda nervous a little bit, but I'm glad to be back.' I was like, 'I'm glad you're back out here. It feels right.'"
Carter's teammates made her return easy, building a 22-6 lead before she entered the game.
Power forward N'dea Jones ended with 17 points and 12 rebounds for her 12th straight double-double. Junior center Ciera Johnson had 10 points and nine rebounds. Junior wing Kayla Wells added 12 points, and junior guard Aaliyah Wilson, who has started for Carter, added 10.
Defenseless Vanderbilt (13-11, 3-8), losing for the seventh time in eight games, was no match as the Aggies moved into a four-way tie for fourth place in the SEC.
Blair knew Carter would play against Vanderbilt after Wednesday's practice.
"She worked out Monday," Blair said. "She did her treatment on Tuesday and Wednesday she worked out. But then when you're dealing with a gimpy ankle, all it takes is landing wrong, just like Kayla Wells went down on hers."
Wells, who along with senior point guard Shambria Washington has been dealing with a bad ankle, took a hard fall Thursday and was slow to get up but continued to play.
A&M cruised to its 16-4 lead as Wilson hit two 3-pointers with Wells and Washington each adding one. The four 3-pointers were more than A&M had in 15 games this season.
A&M had expected Vanderbilt to come out in a zone defense but adjusted nicely.
"Maybe they didn't think we could shoot. I don't know," Wilson said. "Obviously, we kind of set that straight early. They were sagging off, and we found the open man, and we were relaxed and comfortable in the flow. We let it go. We hit, and we hit, and we hit, so it felt good."
After starting the game 15 of 19 from the floor, A&M missed seven straight field goals with two turnovers in a drought that lasted 4:18. That allowed Vanderbilt to outscore A&M 17-14 in the second quarter. The third quarter wasn't much better as the Aggies scored only 12 points, but they ended strong by making 7 of 12 shots in the last quarter.
A&M, which has five games left in the regular season, will play Sunday at 25th-ranked Tennessee, which lost 75-65 at LSU. The Lady Vols (17-7, 7-4) dropped into a tie with 23rd-ranked Arkansas (19-5, 7-4), 18th-ranked Kentucky (18-5, 7-4) and A&M. Unranked LSU (18-5, 8-3), which swept the series with A&M, moved into third in the SEC standings.
A&M women's basketball vs Vandy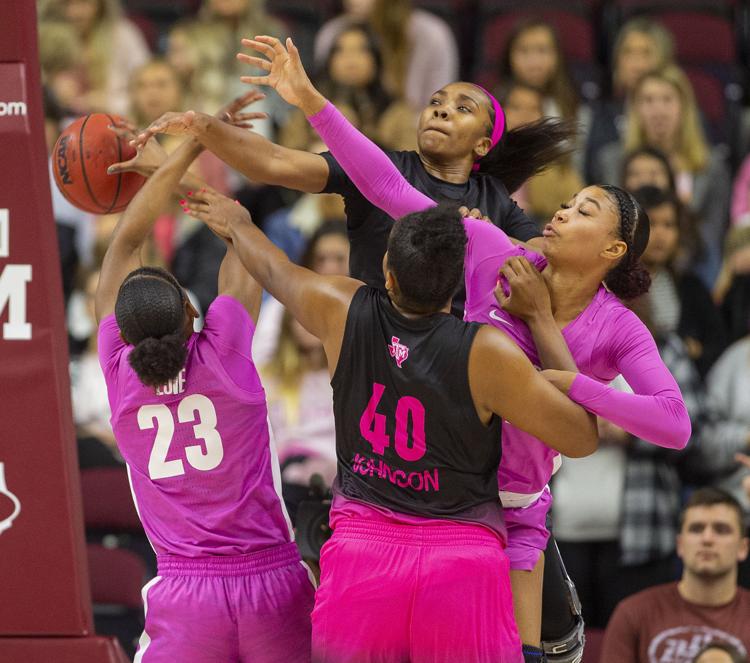 A&M women's basketball vs Vandy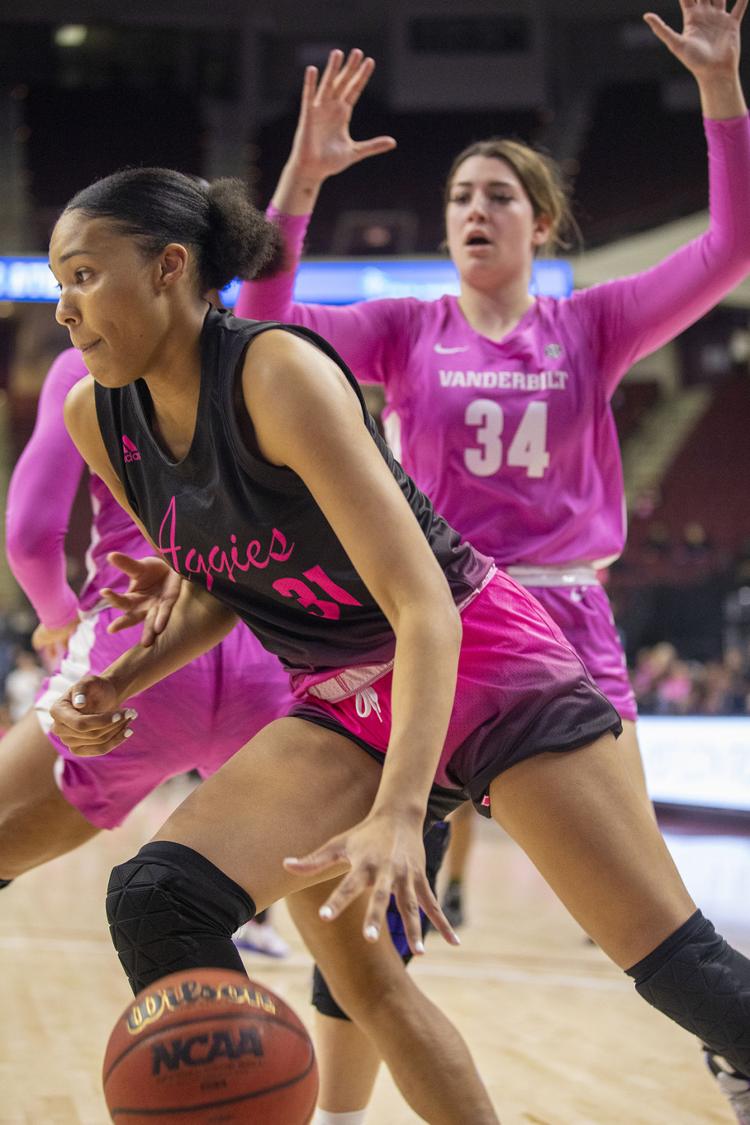 A&M women's basketball vs Vandy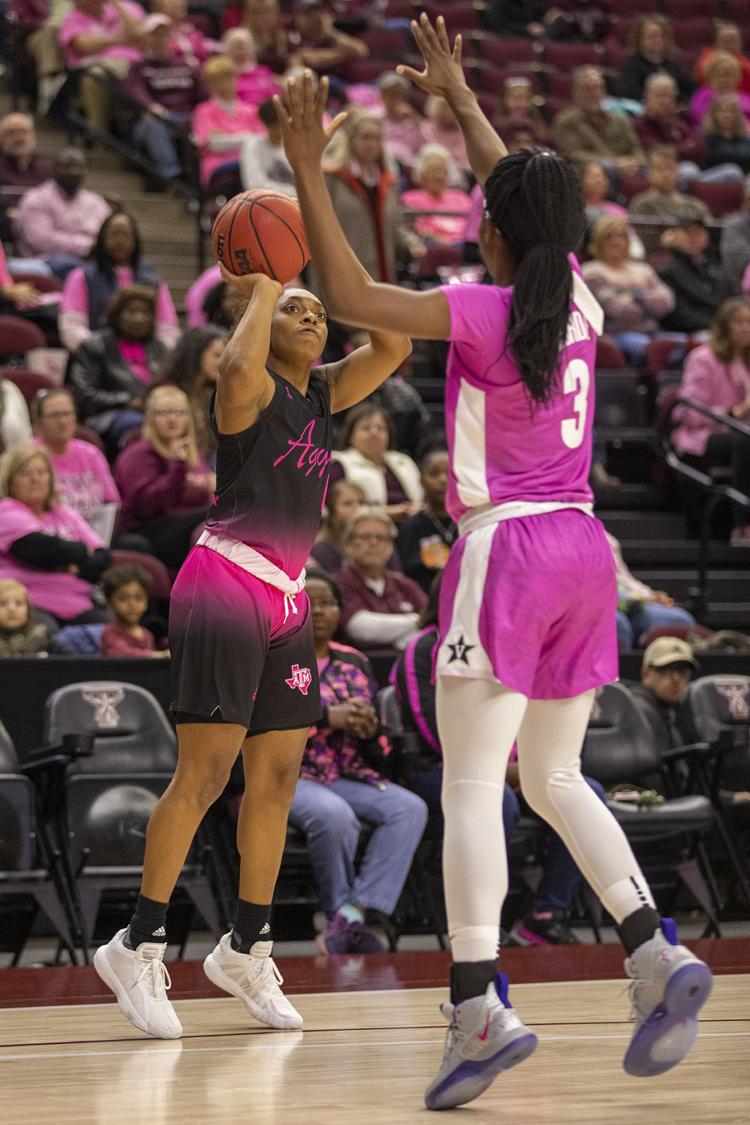 A&M women's basketball vs Vandy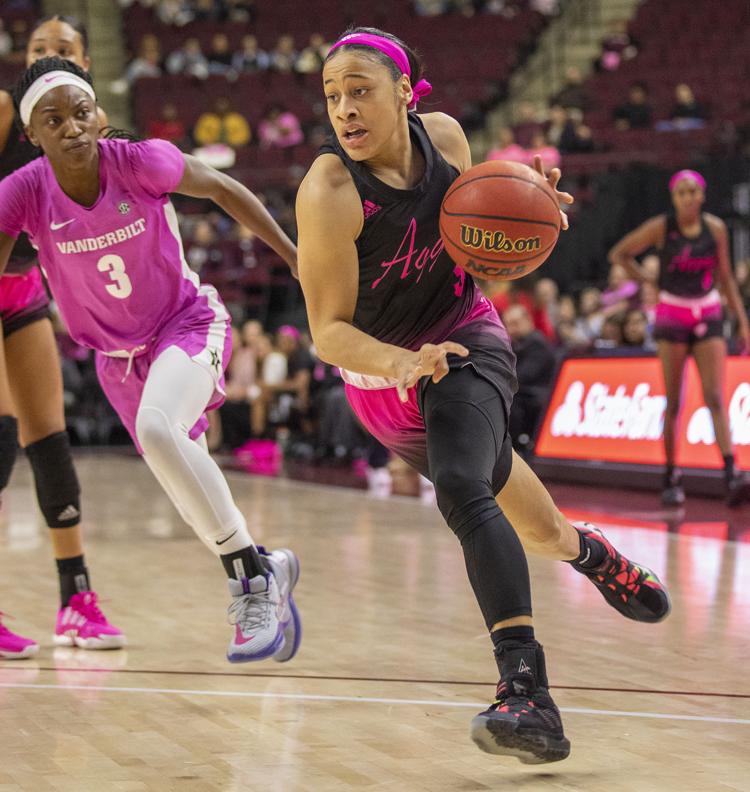 A&M women's basketball vs Vandy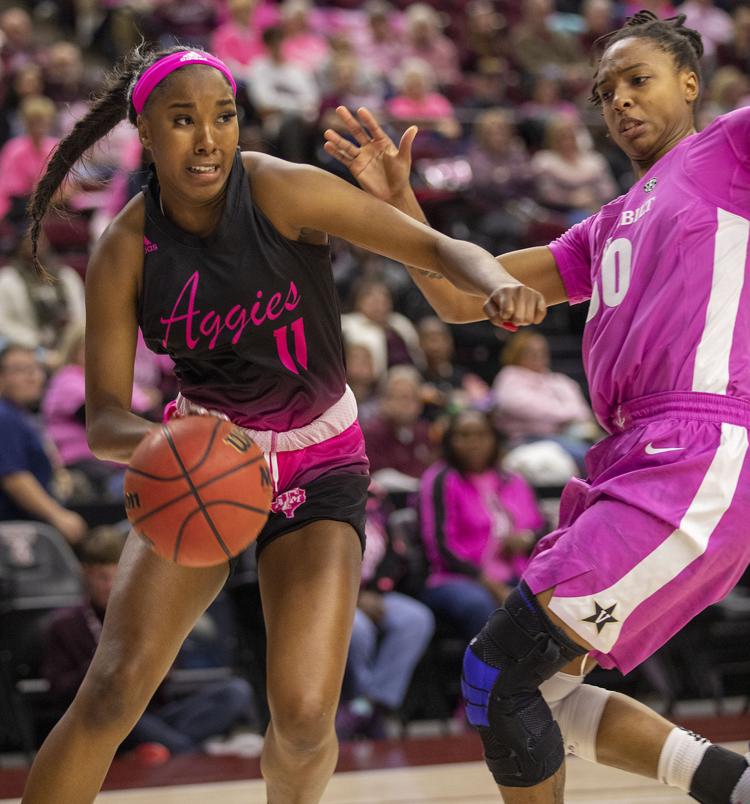 A&M women's basketball vs Vandy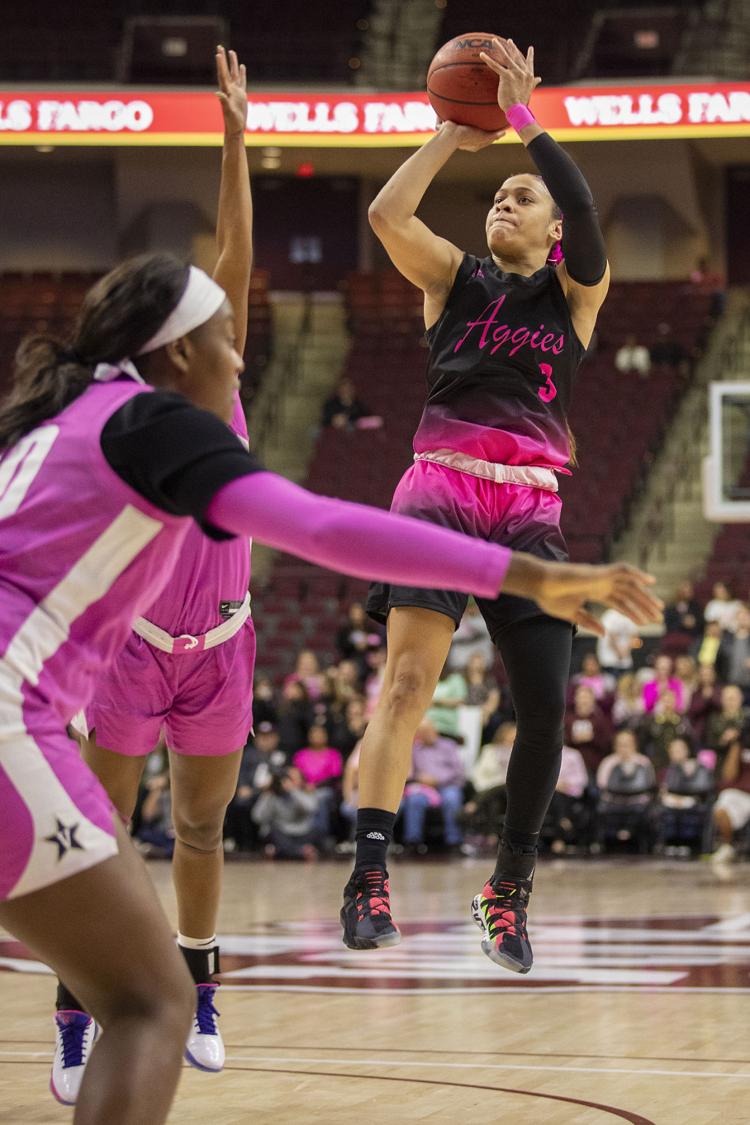 A&M women's basketball vs Vandy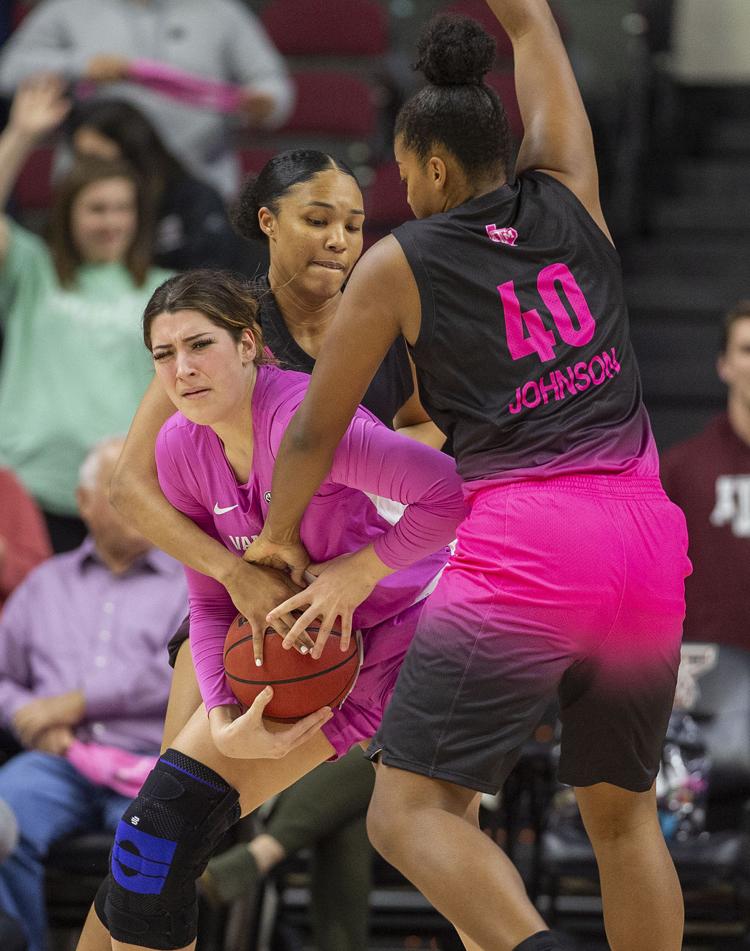 A&M women's basketball vs Vandy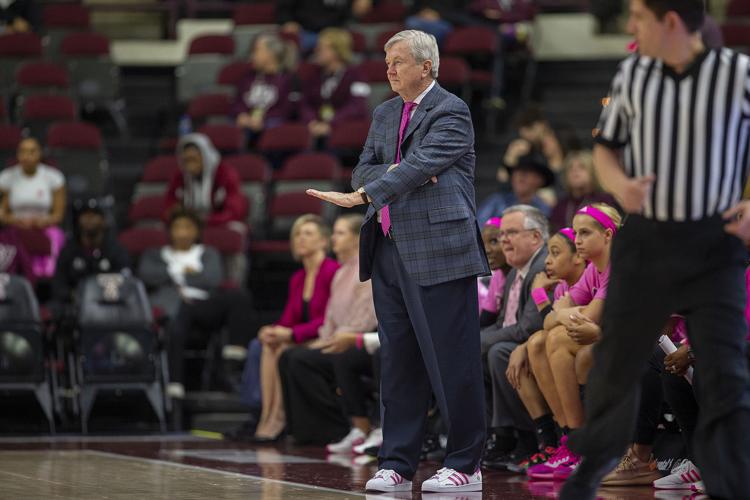 A&M women's basketball vs Vandy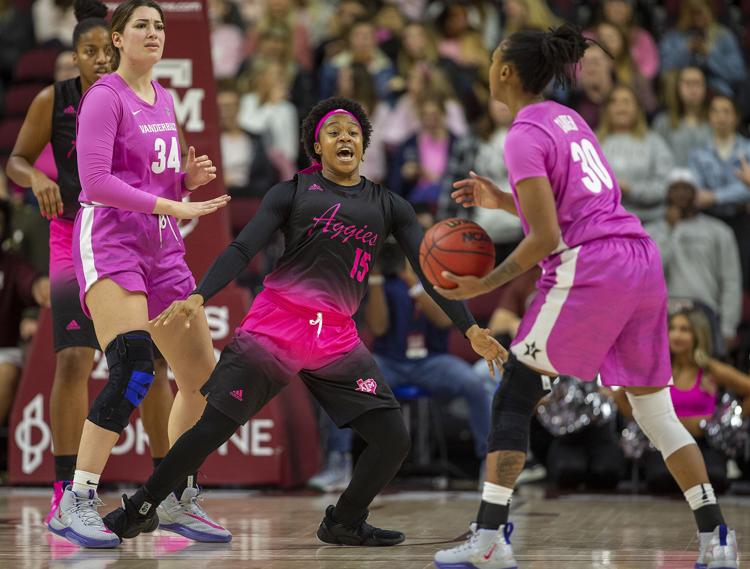 A&M women's basketball vs Vandy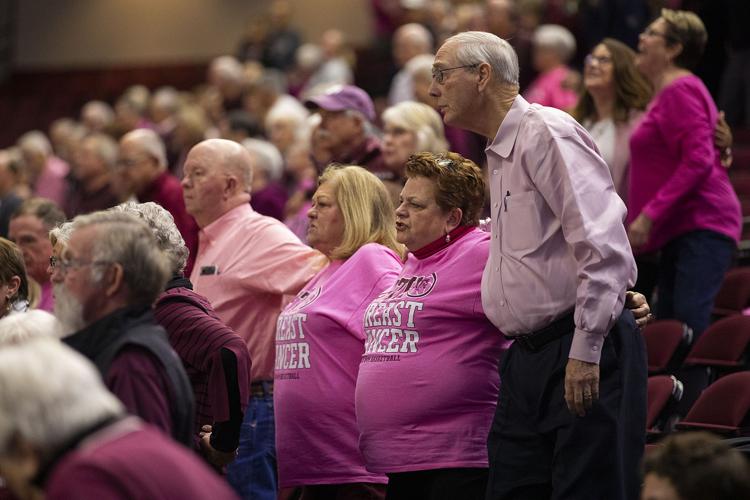 A&M women's basketball vs Vandy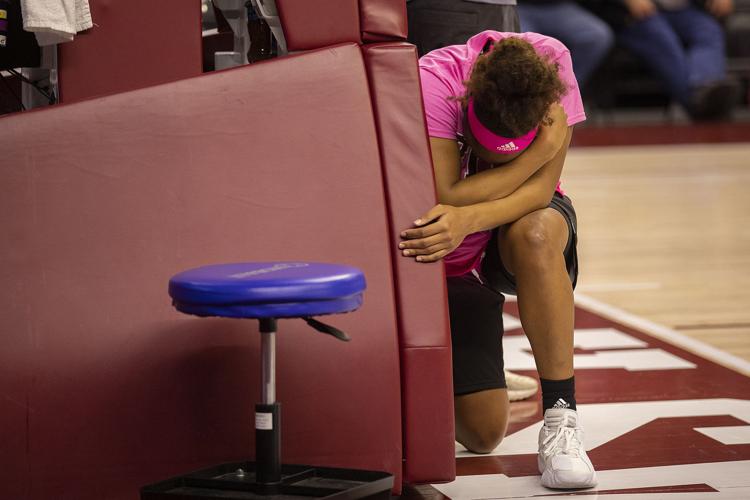 A&M women's basketball vs Vandy
A&M women's basketball vs Vandy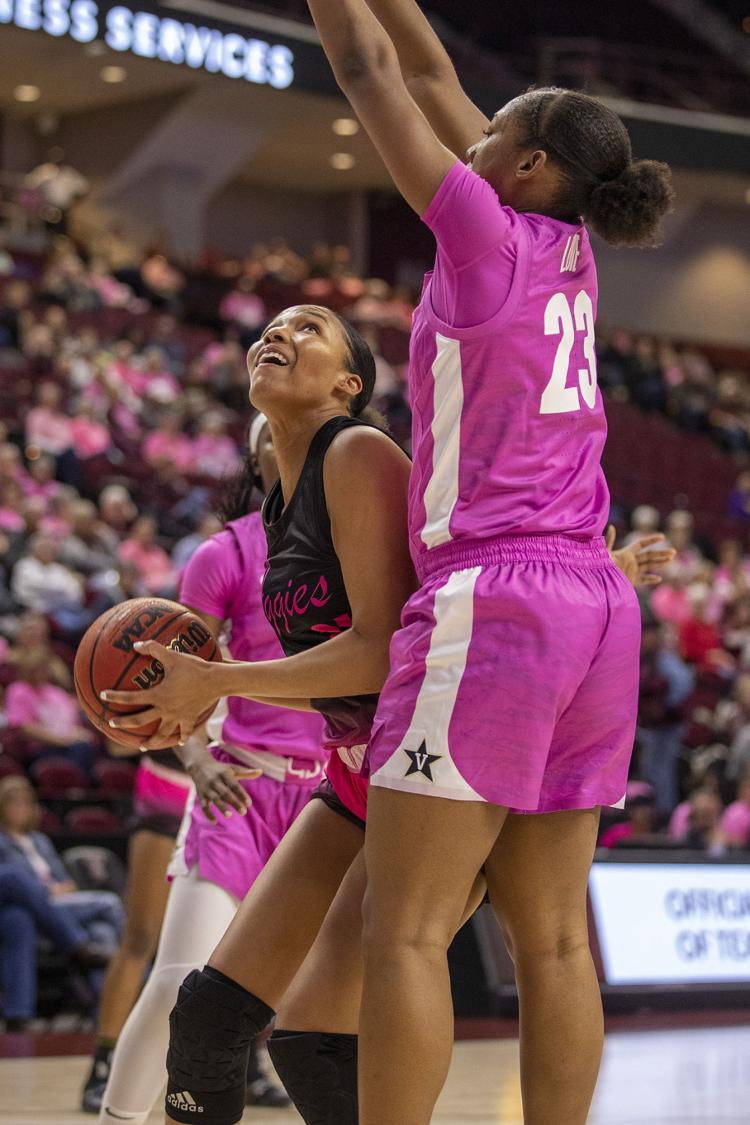 A&M women's basketball vs Vandy