OFFENSE: D
What went right: Jhamon Ausbon and Quartney Davis had moments when they performed like go-to receivers, and quarterback Kellen Mond had his first turnover-free game of the season.
What went wrong: The running game was nonexistent, and the whole unit looked like it was in quicksand for three quarters.
Bottom line: The longest run, 22 yards by Jacob Kibodi, came on third-and-30 after a sack and two penalties when Auburn just wanted to get the ball back, which it did.
DEFENSE: D
What went right: Auburn converted only four of 12 third downs and didn't compete a pass over 19 yards.
What went wrong: The quick score to start the game was a killer.
Bottom line: A&M couldn't rattle Auburn true freshman quarterback Bo Nix, who had 138 total yards and no turnovers.
SPECIAL TEAMS: D
What went right: Braden Mann averaged 56 yards on six punts, but even he mis-hit one and failed to put another inside the 20 when he was punting from his own 46.
What went wrong: Auburn had a 30-yard punt return that set up its second score. Seth Small missed two field goals, and Roshauud Paul muffed a punt.
Bottom line: There was nothing special about A&M's special teams, which had been one of the nation's best.
COACHING: D
What went right: A&M threw for 146 yards in the fourth quarter with seven different receivers making catches.
What went wrong: An illegal shift nullified a 17-yard Davis reception to the Auburn 36. Instead of a first down in a 14-3 game, A&M had to punt four plays later. A&M completed a 1-yard pass on third-and-5 before kicking its first field goal.
Bottom line: Auburn owned the line of scrimmage, rushing for 193 yards, the most allowed under second-year defensive coordinator Mike Elko in a four-quarter game.
OVERALL: D
What went right: A&M went down firing passes, getting itself within a score and two-point conversion. It could have easily been 35-10 or 42-10.
What went wrong: A&M never was able to put pressure on Auburn, which made itself at home at Kyle Field again, improving to 4-0.
Bottom line: All the offseason talk was about how tough it would be playing Clemson, Alabama, Georgia and LSU. Auburn showed the Aggies they need to worry about Arkansas, Ole Miss, Mississippi State and South Carolina.
SEC Nation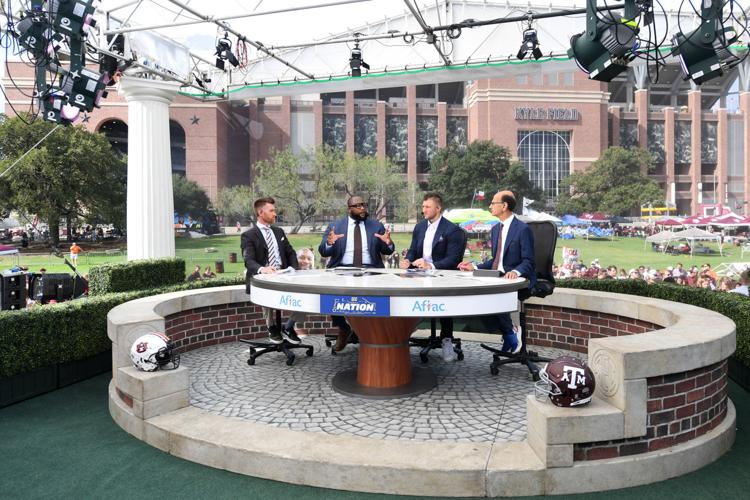 SEC Nation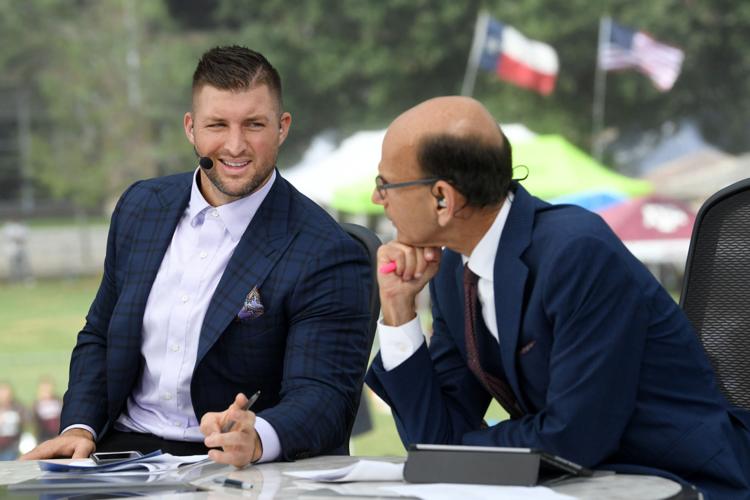 SEC Nation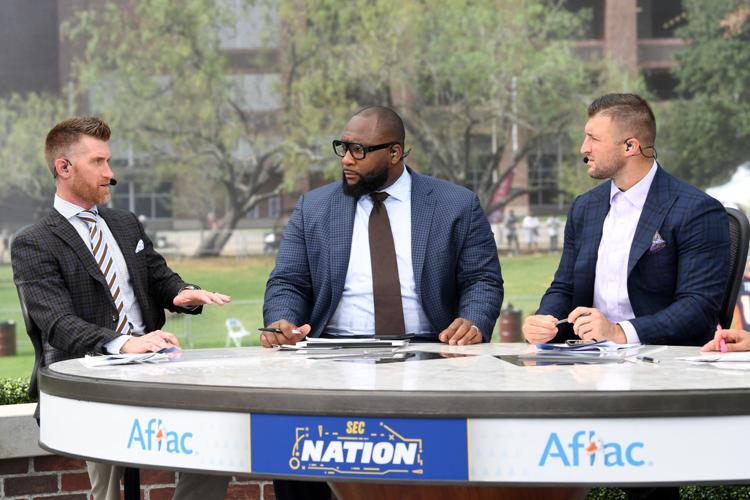 SEC Nation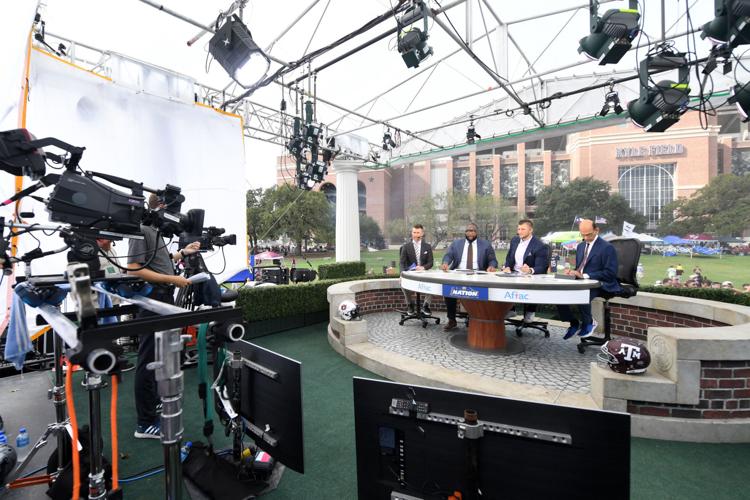 SEC Nation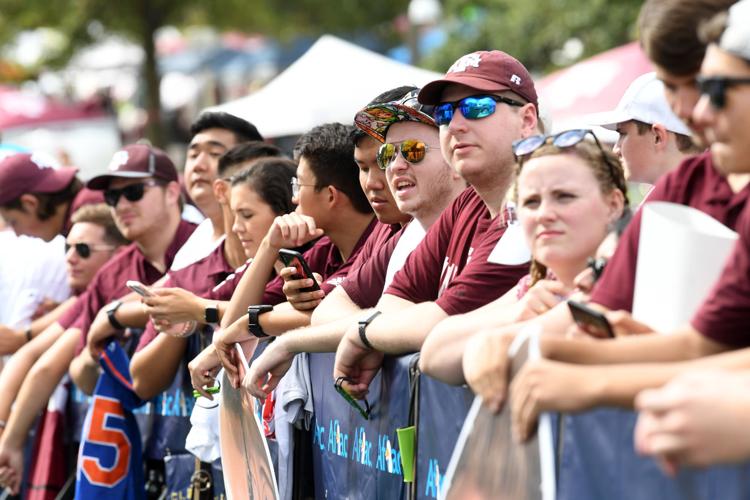 SEC Nation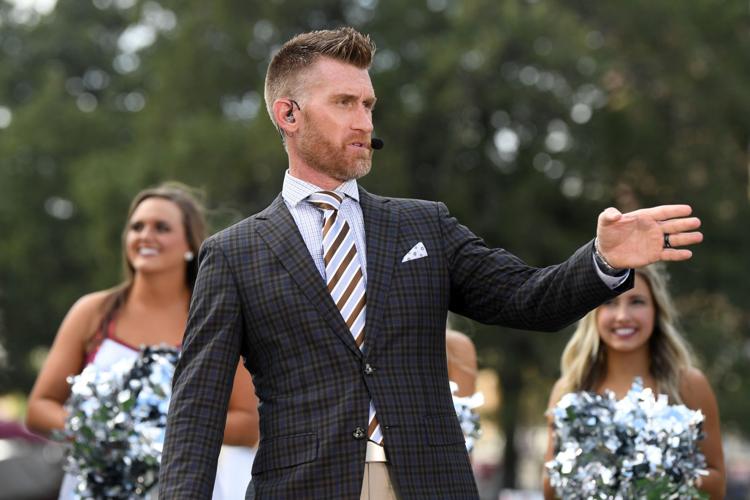 SEC Nation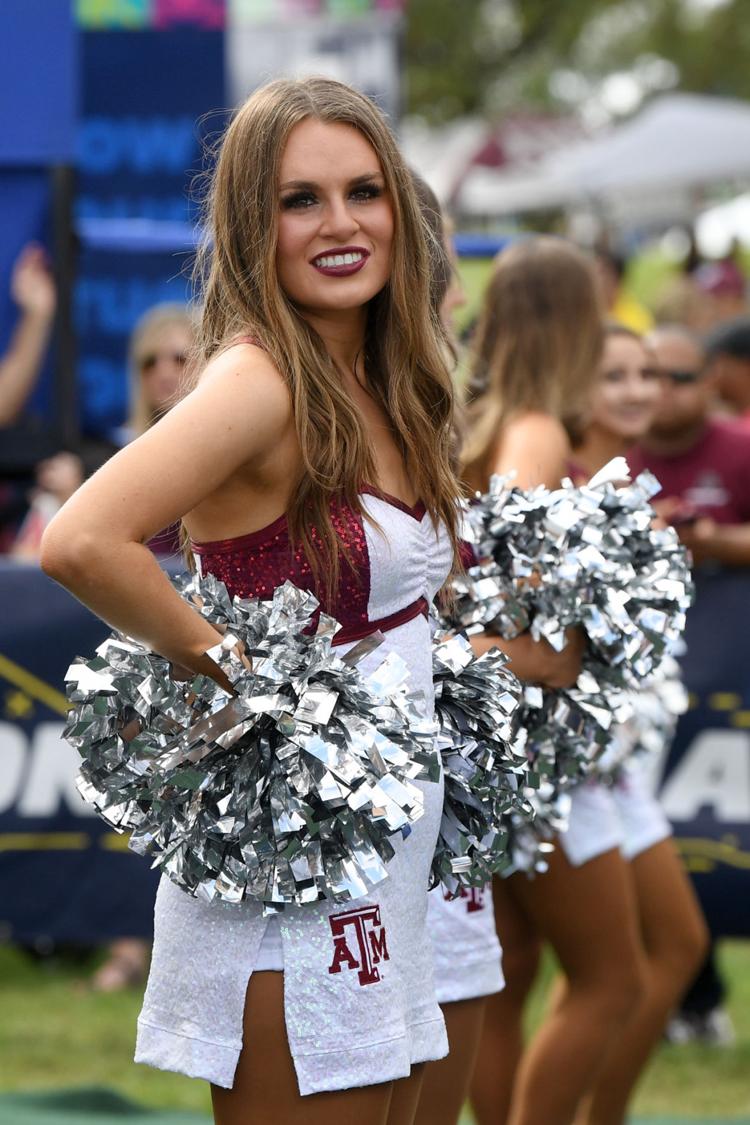 SEC Nation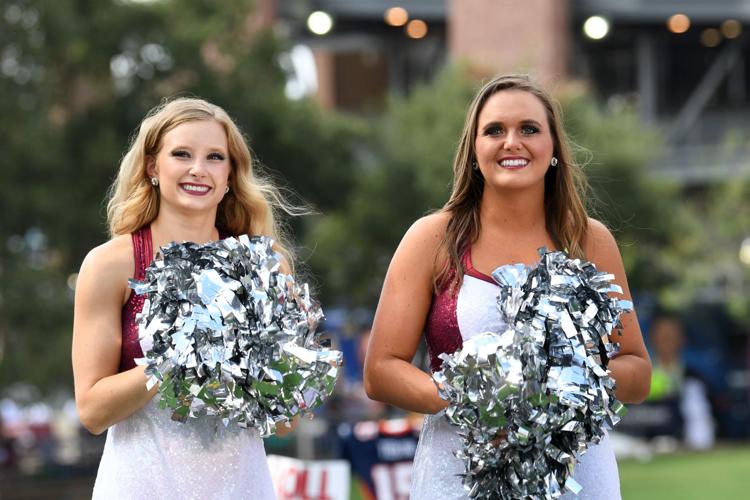 SEC Nation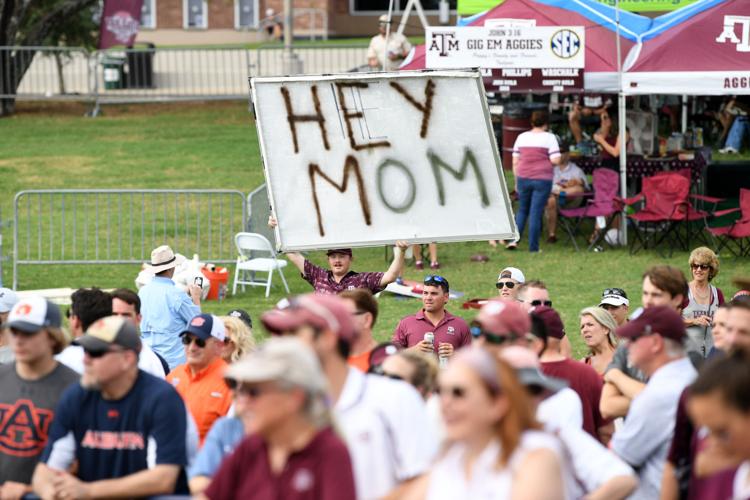 SEC Nation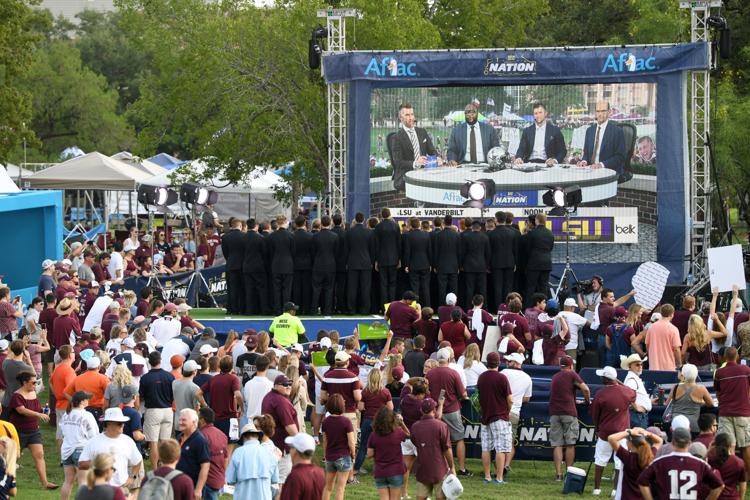 Nissan Heisman House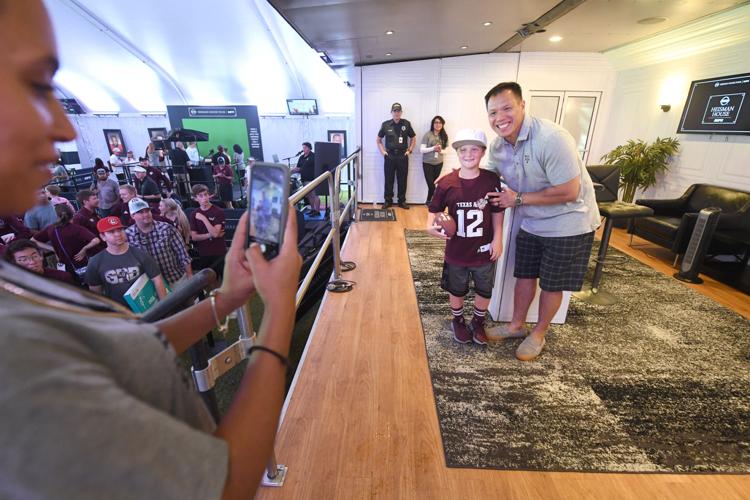 Nissan Heisman House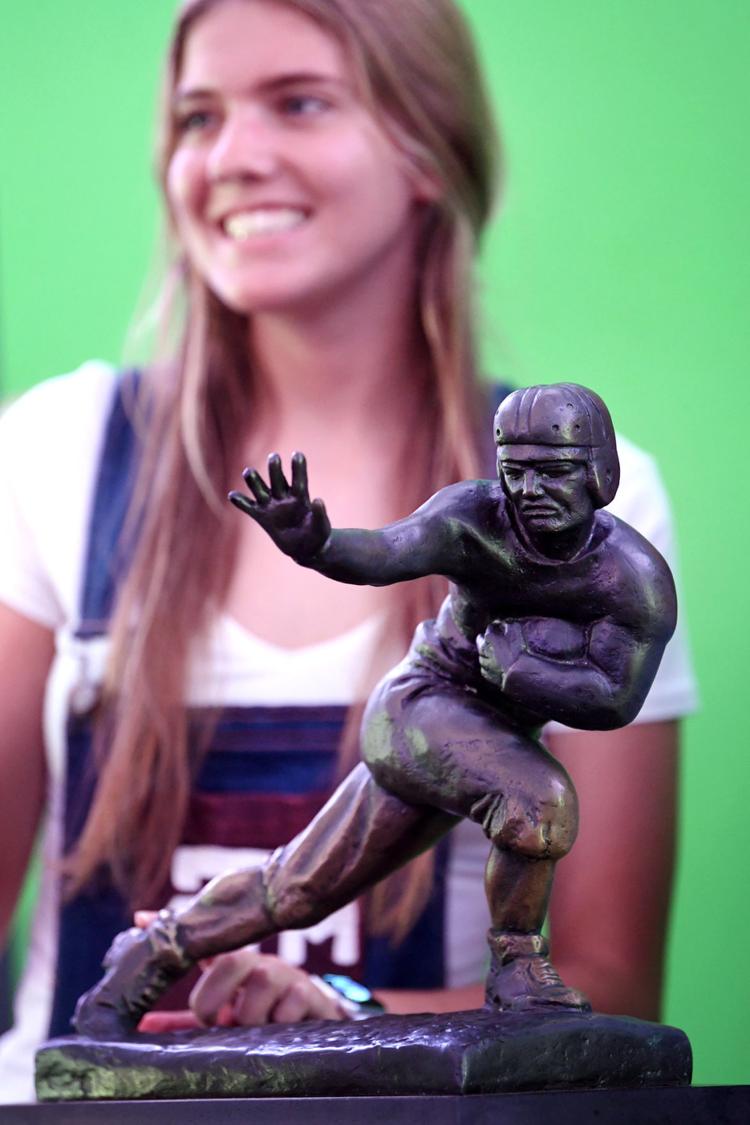 Cabrera family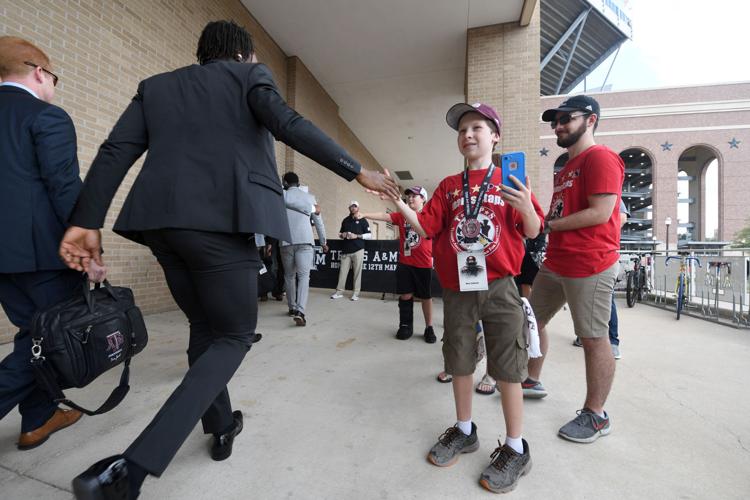 Cabrera family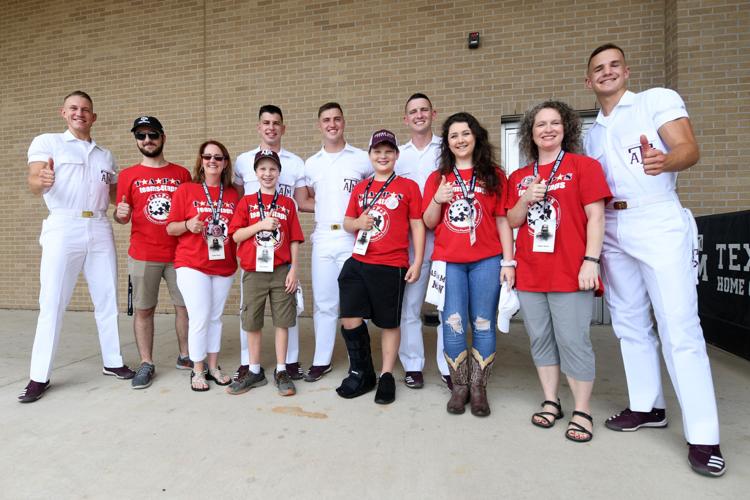 Texas A&M vs. Auburn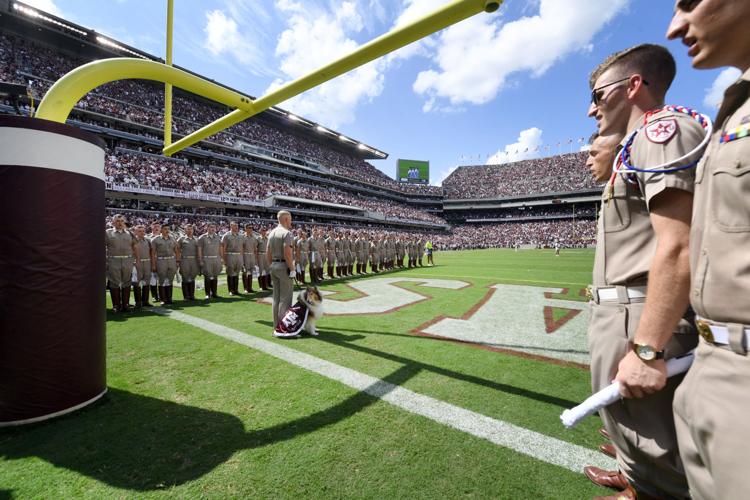 Texas A&M vs. Auburn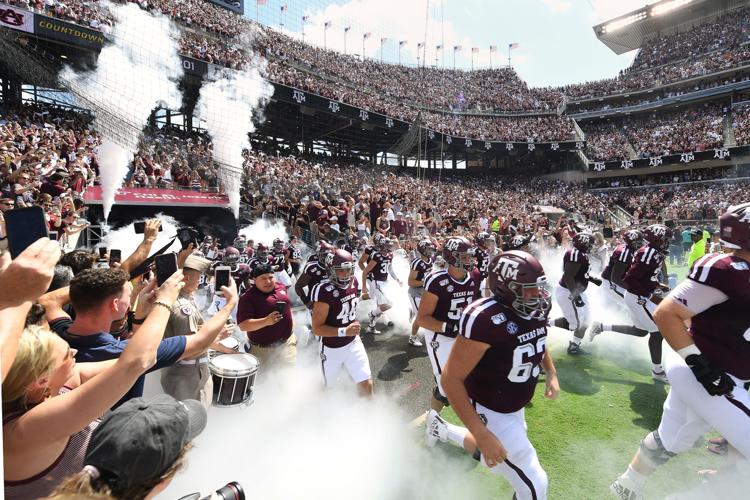 Texas A&M vs. Auburn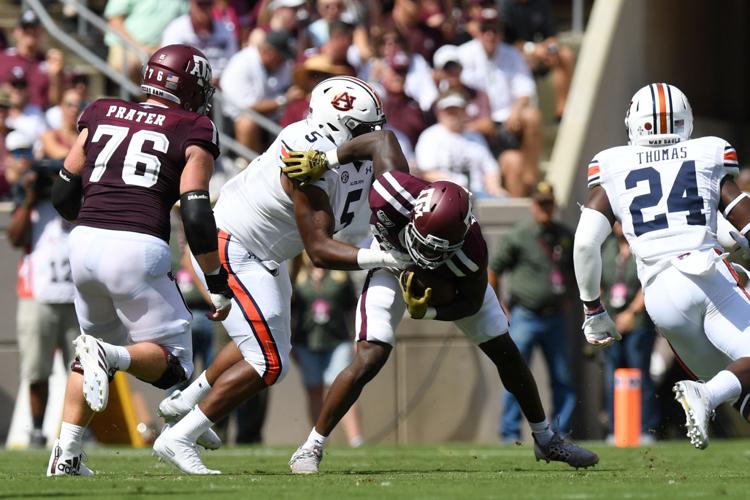 Texas A&M vs. Auburn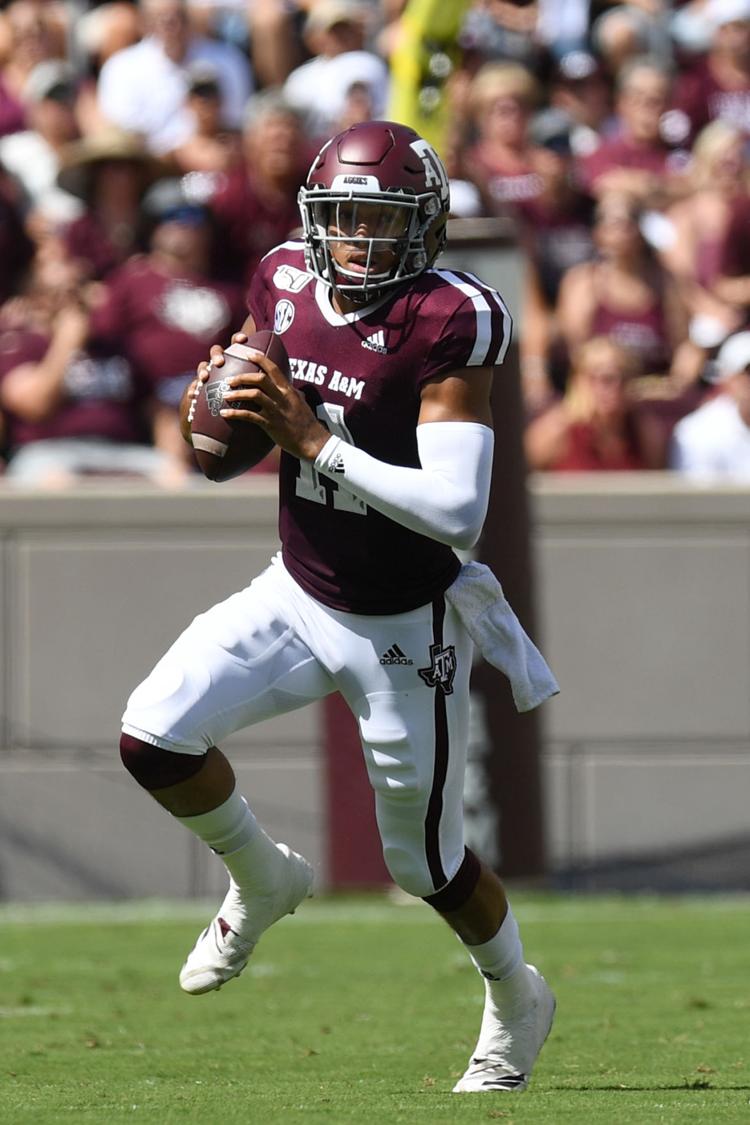 Texas A&M vs. Auburn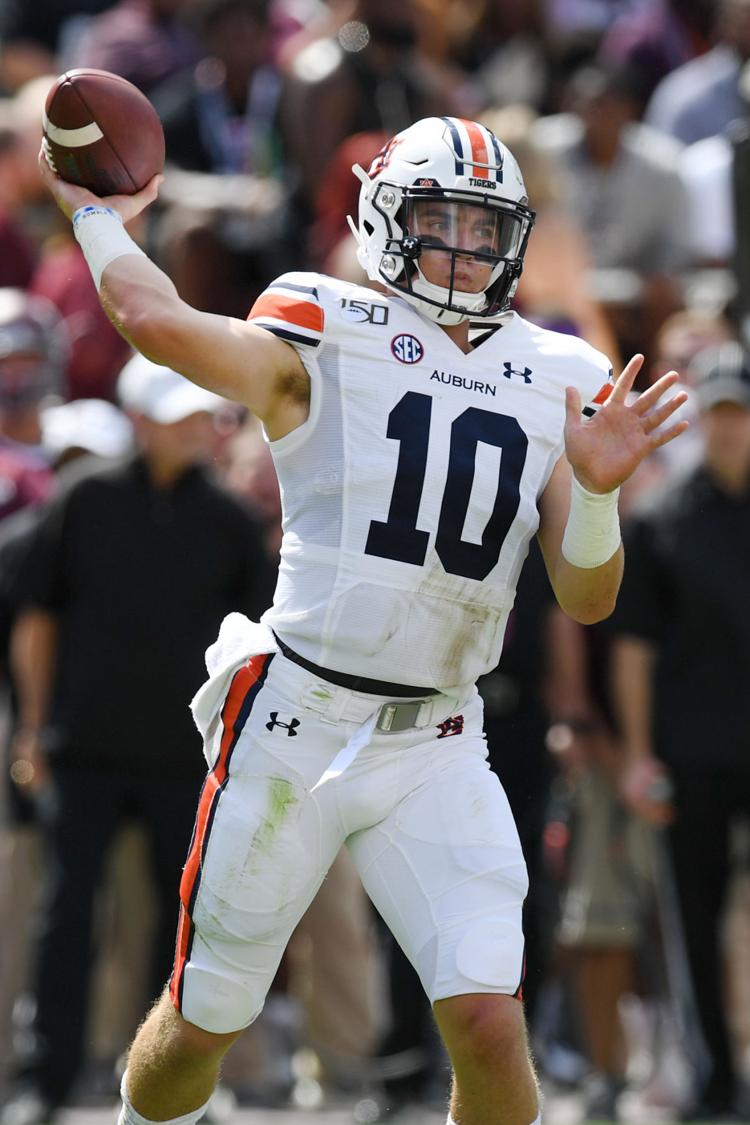 Texas A&M vs. Auburn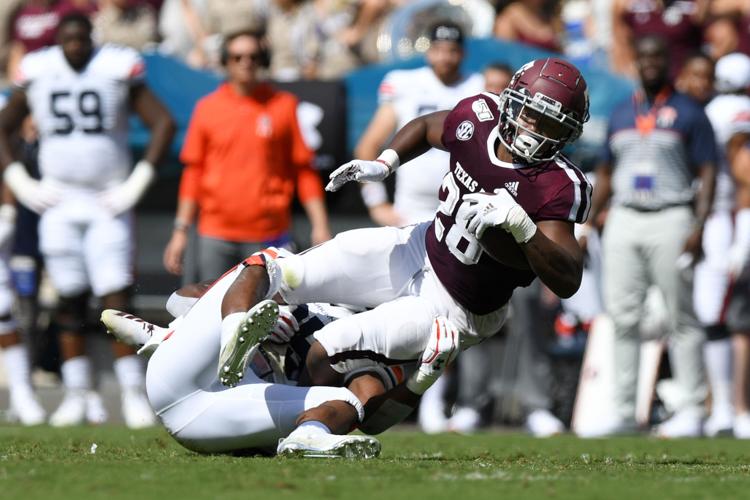 Texas A&M vs. Auburn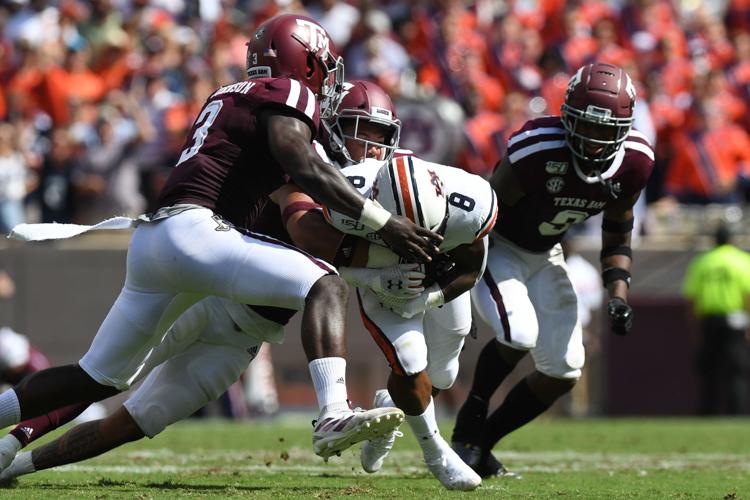 Texas A&M vs. Auburn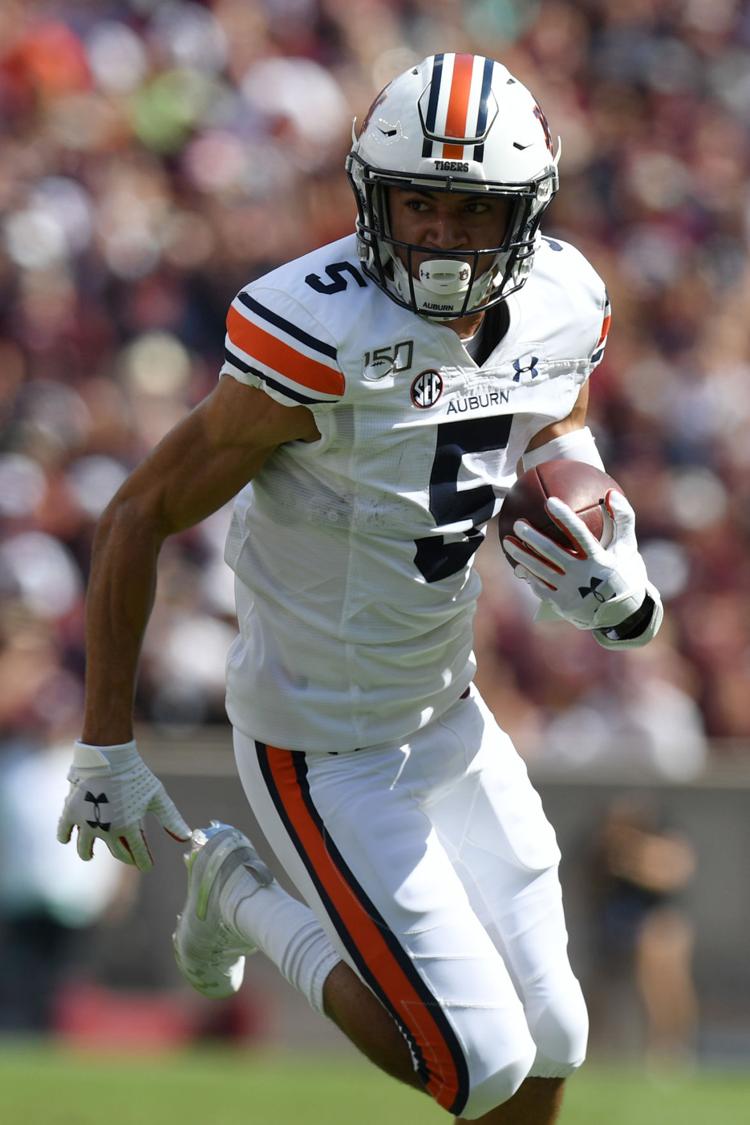 Texas A&M vs. Auburn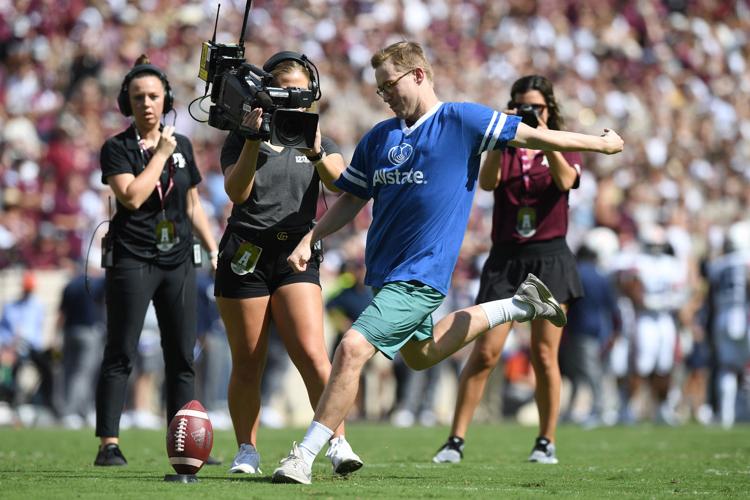 Texas A&M vs. Auburn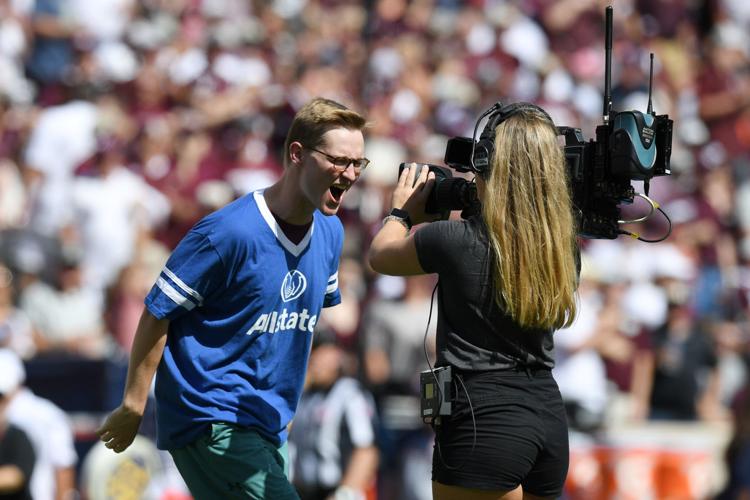 Texas A&M vs. Auburn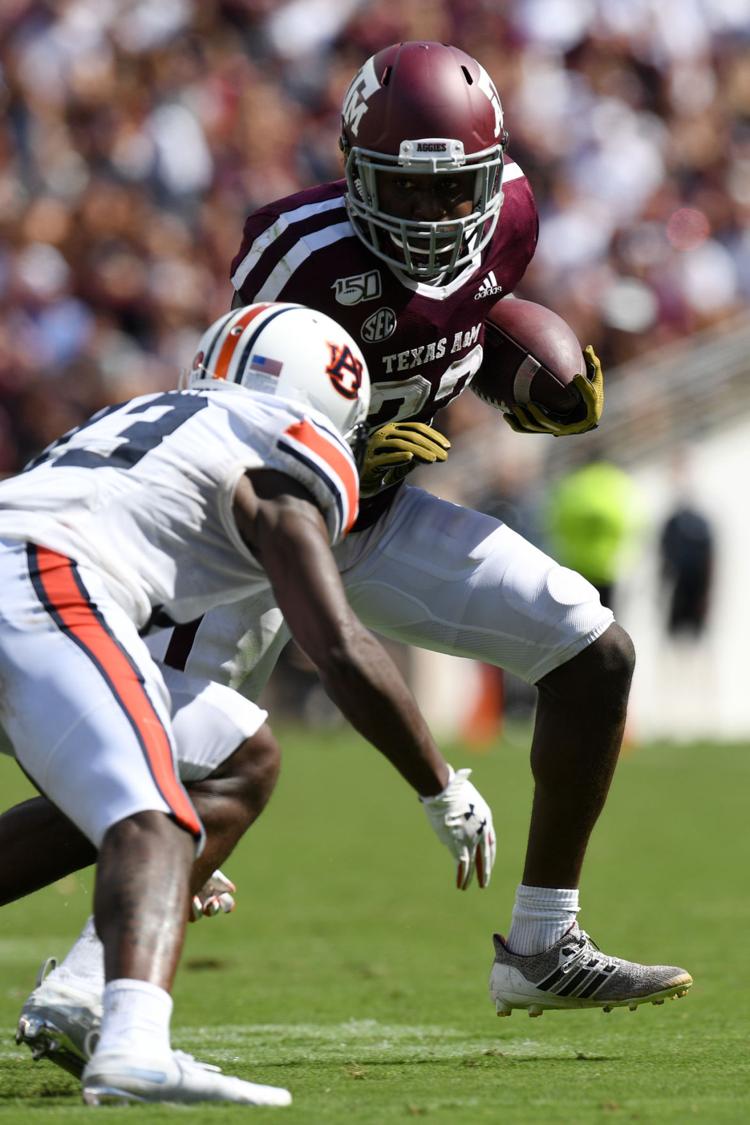 Texas A&M vs. Auburn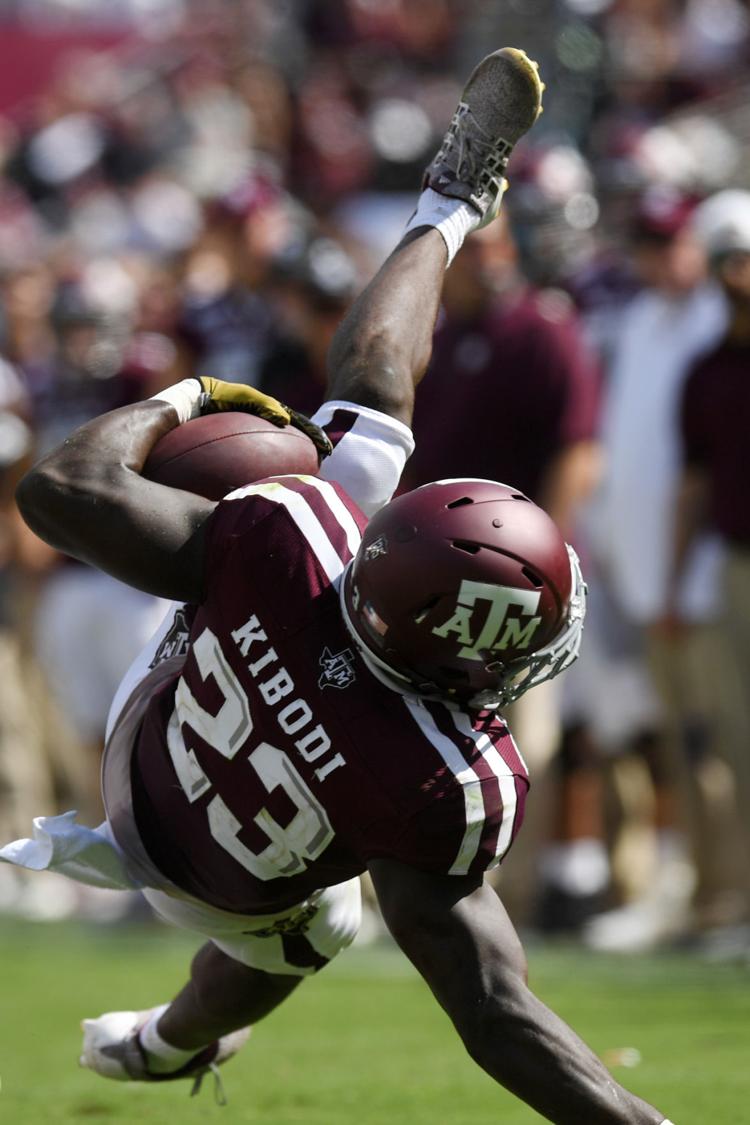 Texas A&M vs. Auburn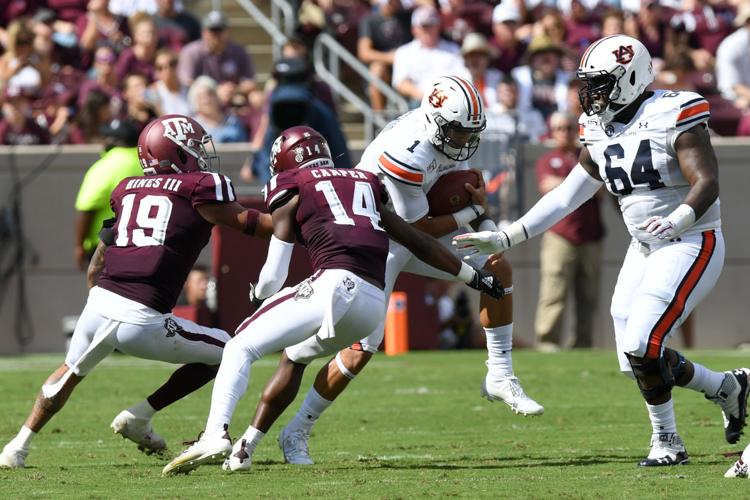 Texas A&M vs. Auburn
Texas A&M vs. Auburn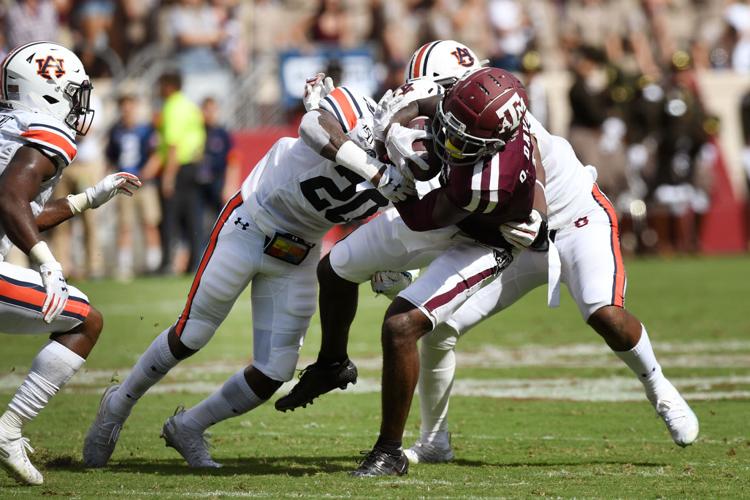 Texas A&M vs. Auburn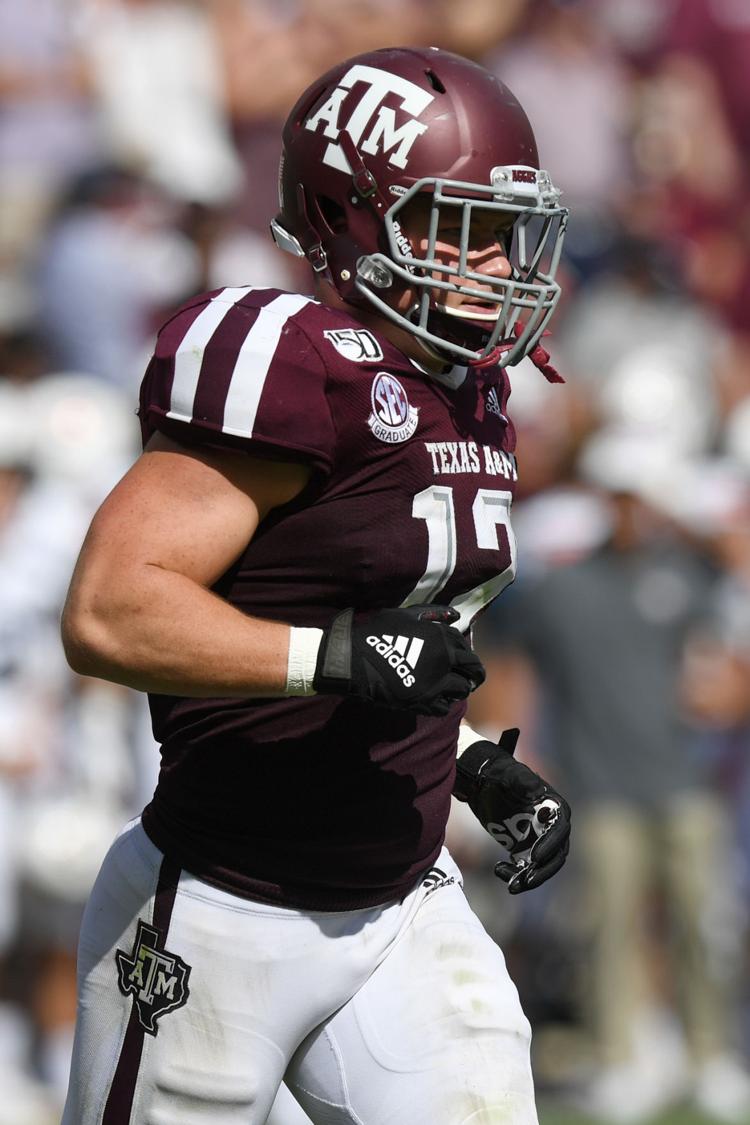 Texas A&M vs. Auburn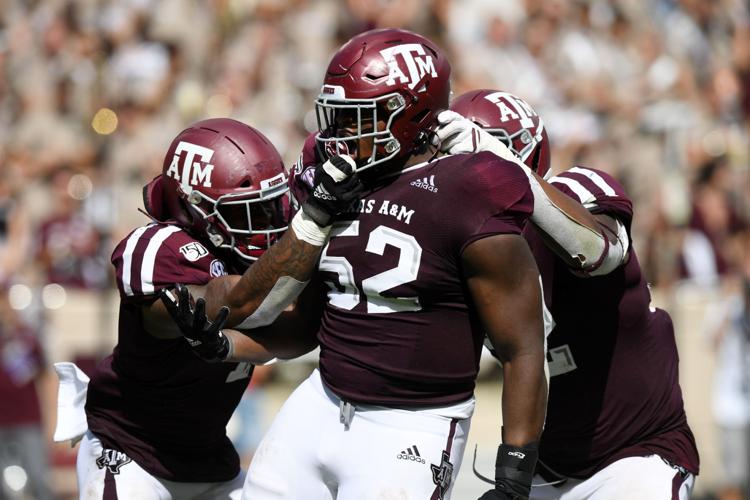 Texas A&M vs. Auburn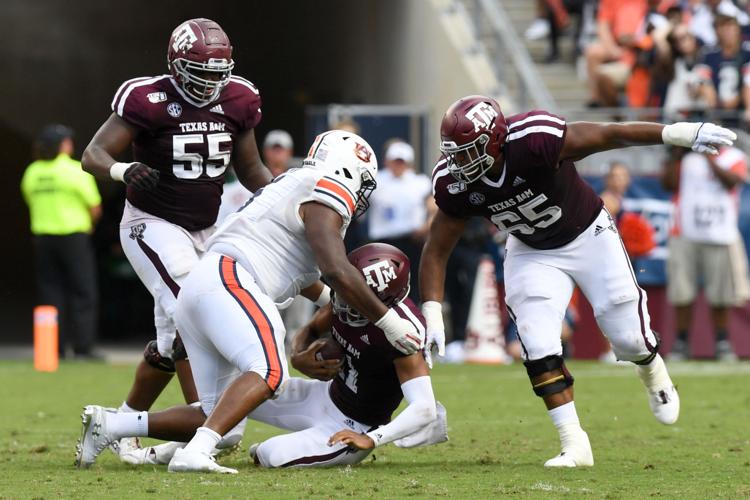 Texas A&M vs. Auburn
Texas A&M vs. Auburn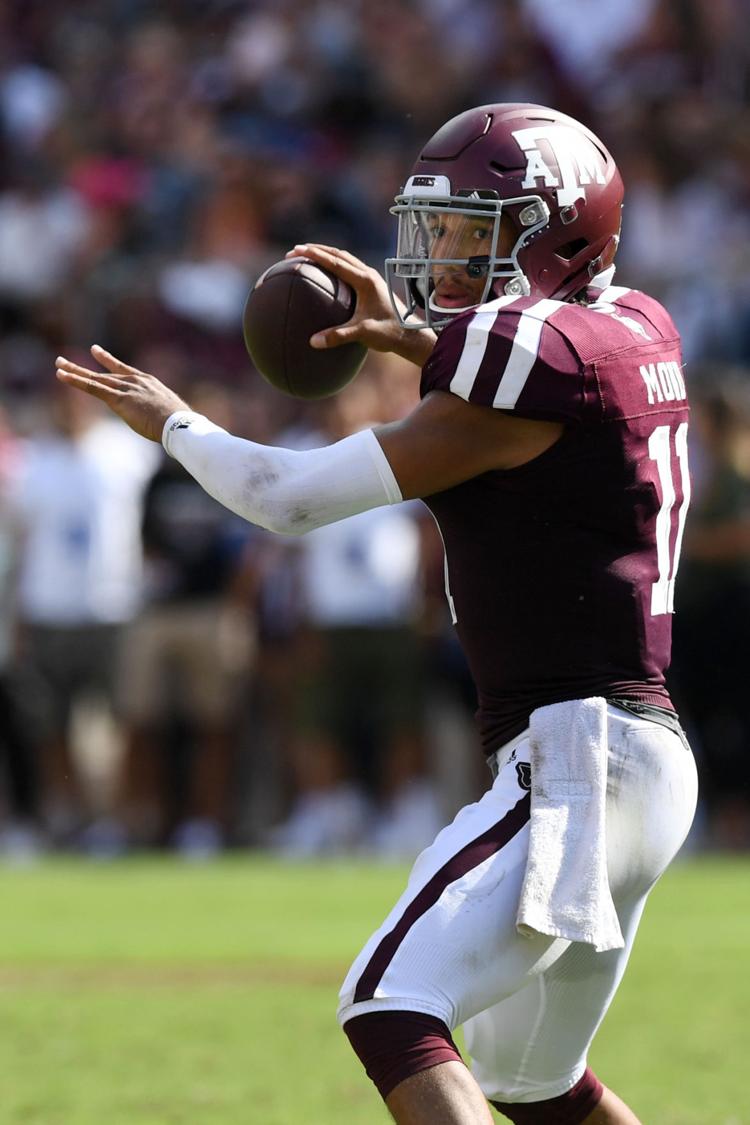 Texas A&M vs. Auburn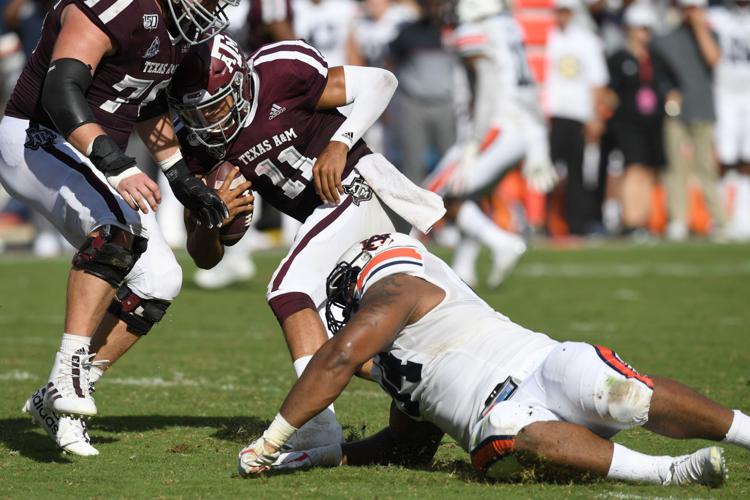 Texas A&M vs. Auburn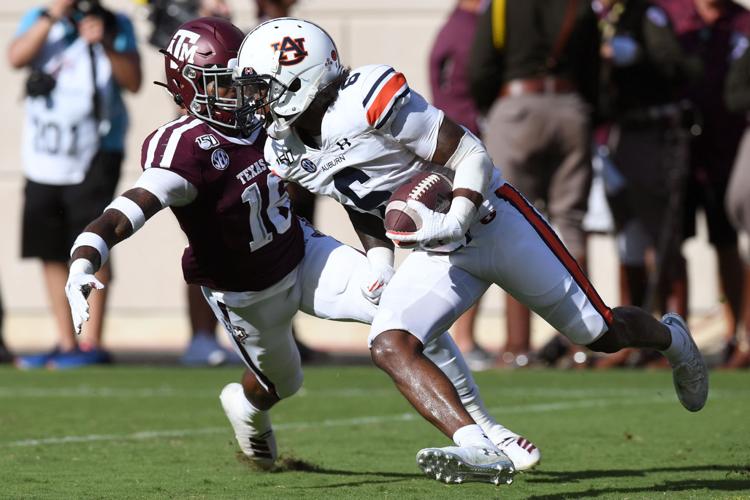 Texas A&M vs. Auburn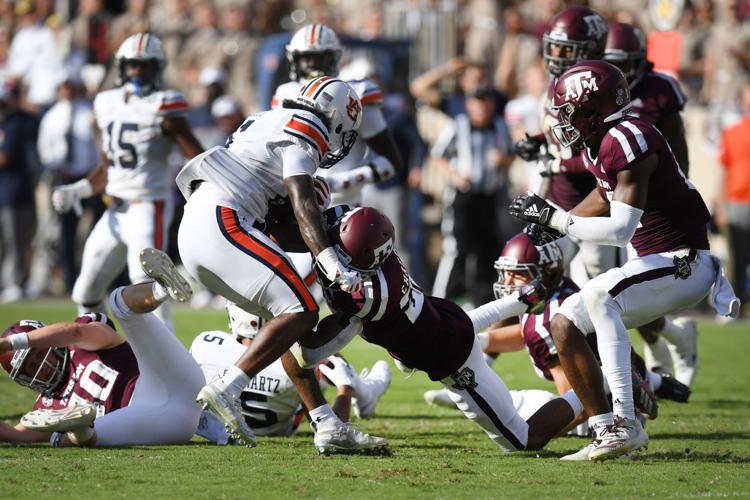 Texas A&M vs. Auburn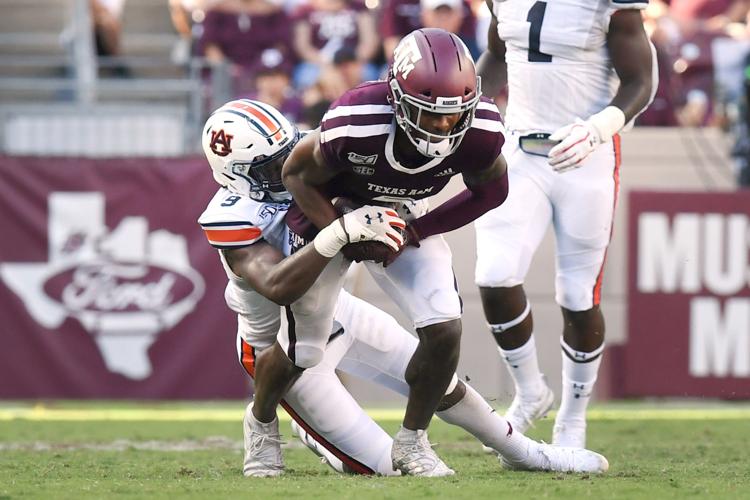 Texas A&M vs. Auburn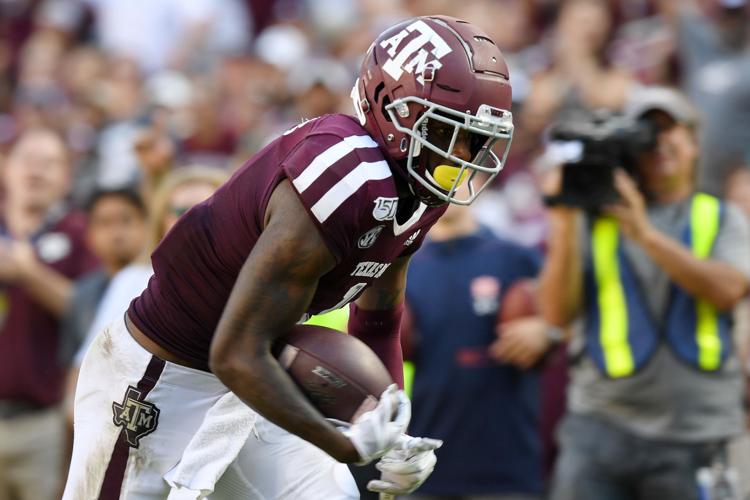 Texas A&M vs. Auburn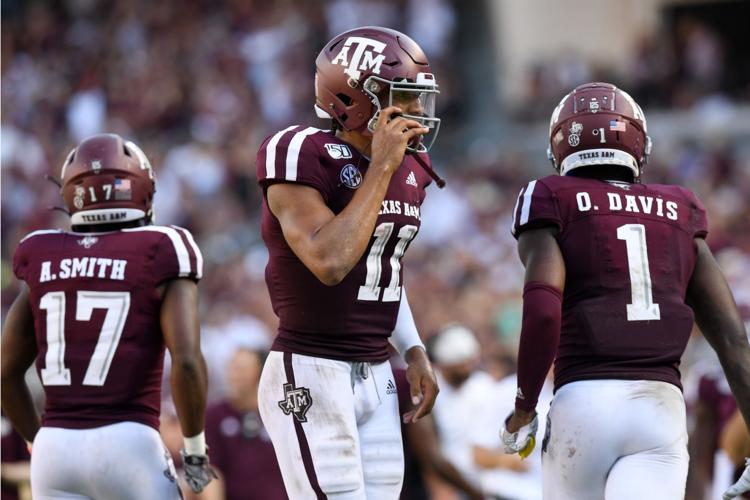 Texas A&M vs. Auburn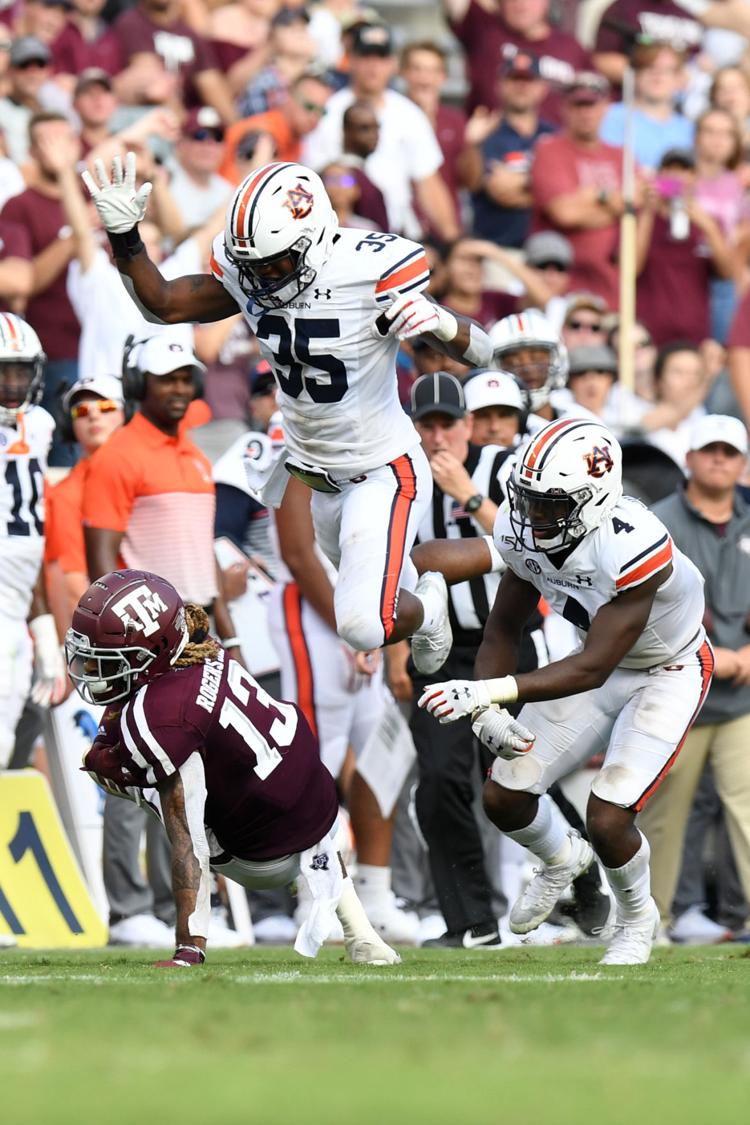 Texas A&M vs. Auburn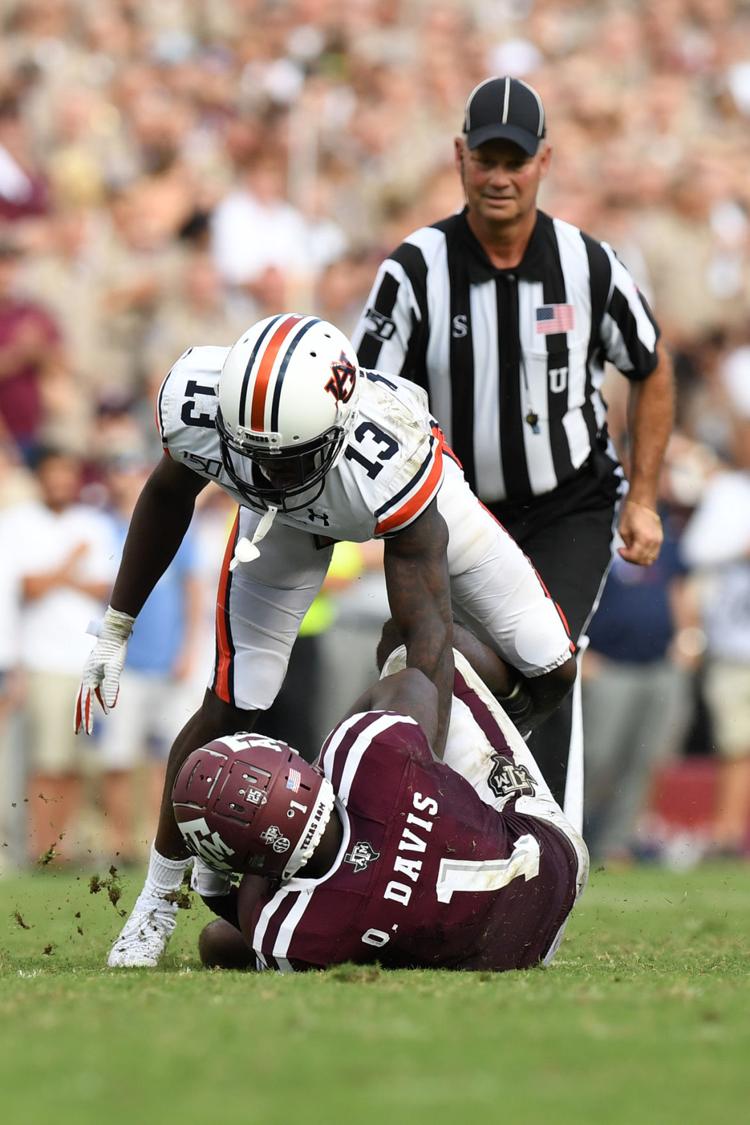 Texas A&M vs. Auburn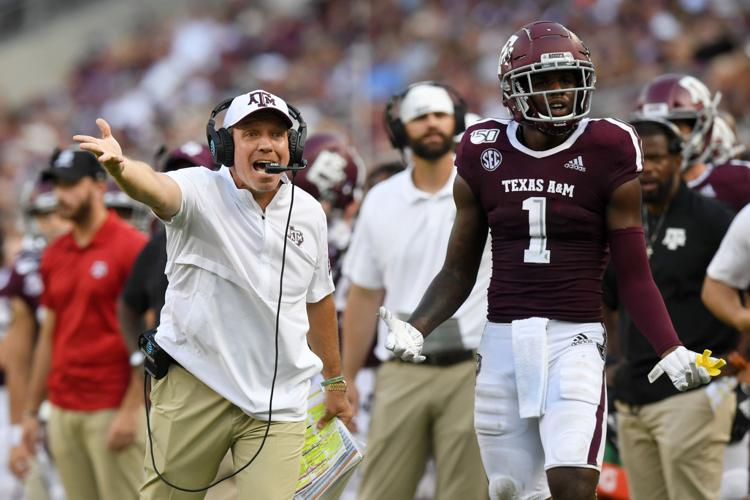 Texas A&M vs. Auburn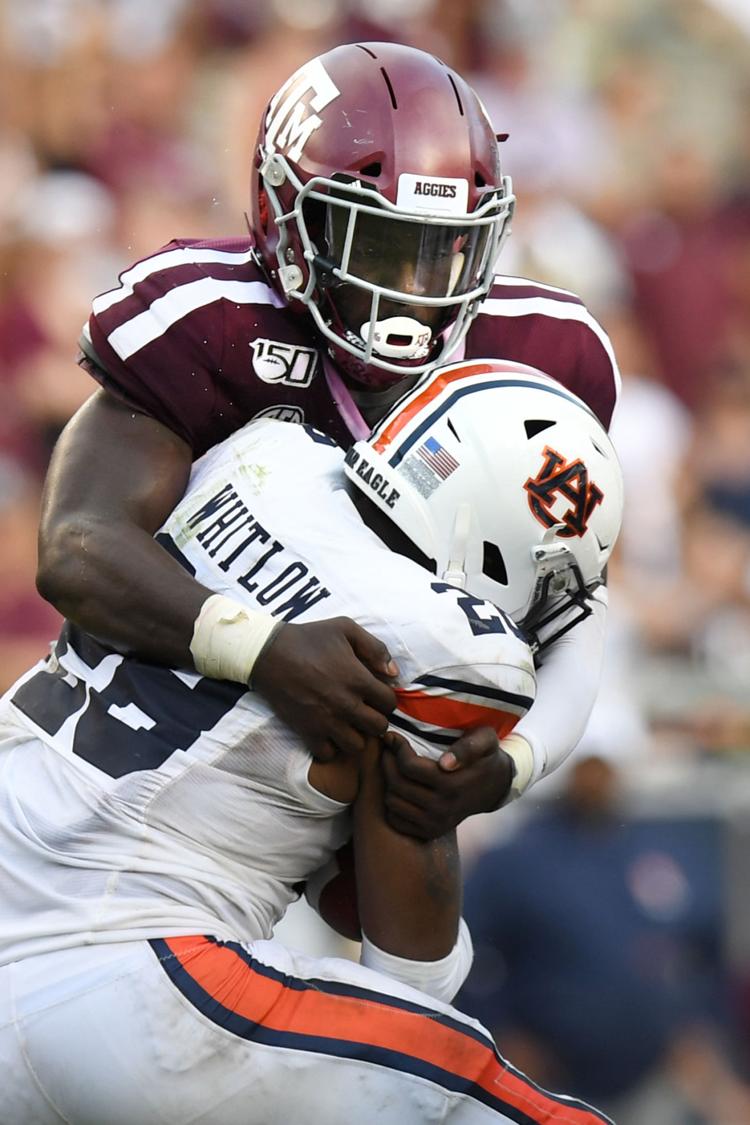 Texas A&M vs. Auburn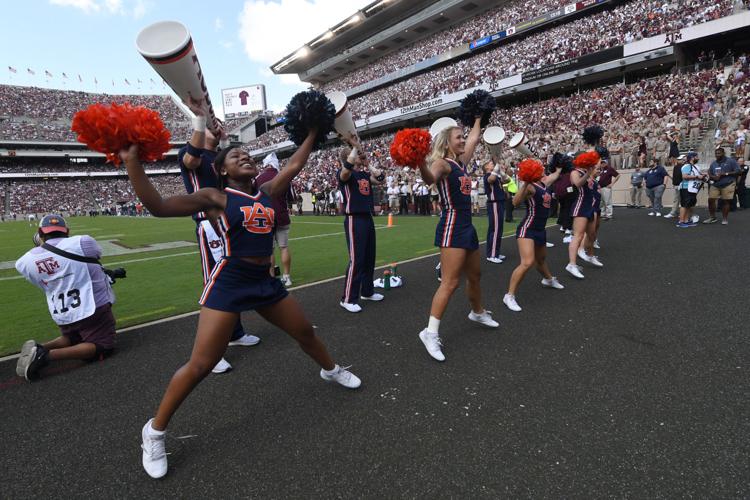 Texas A&M vs. Auburn
Texas A&M vs. Auburn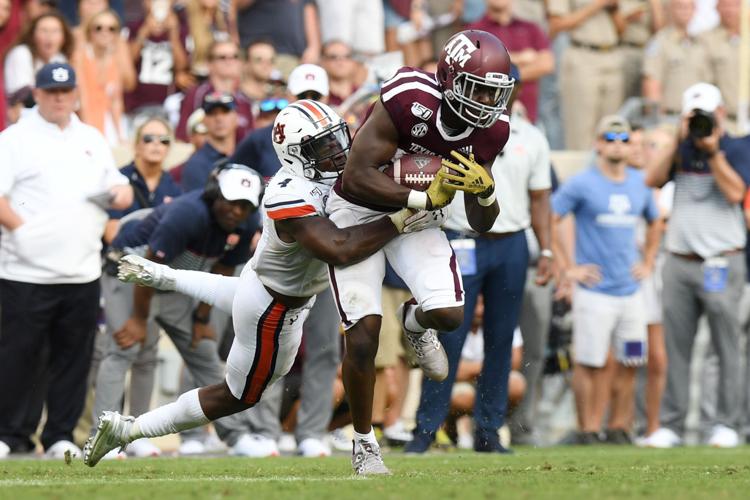 Texas A&M vs. Auburn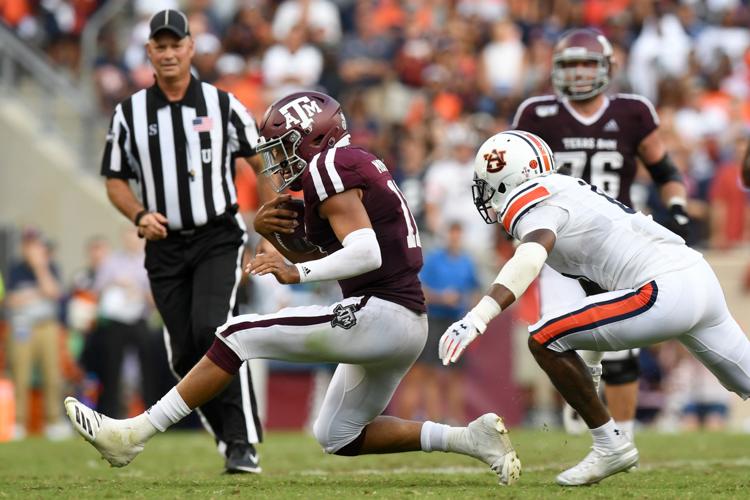 Texas A&M vs. Auburn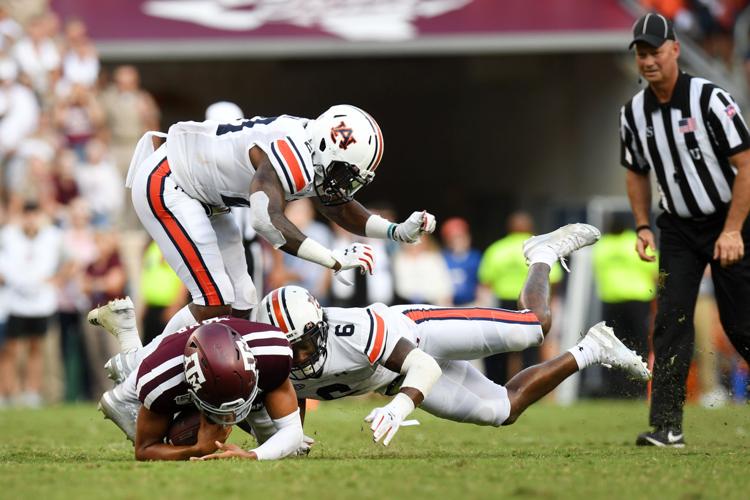 Texas A&M vs. Auburn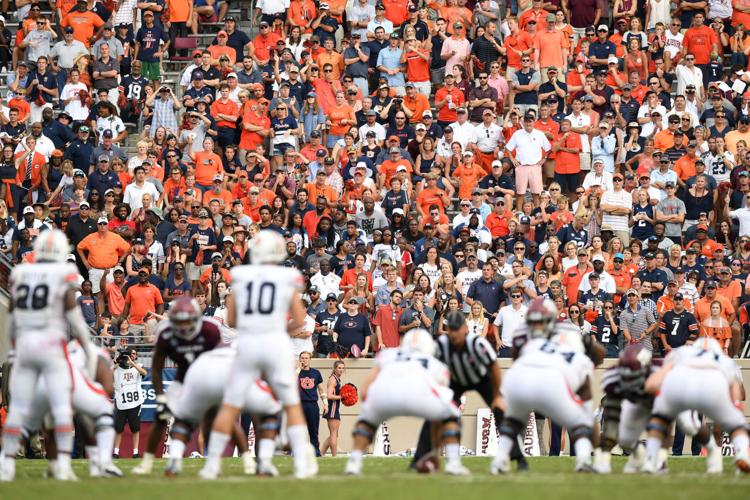 Texas A&M vs. Auburn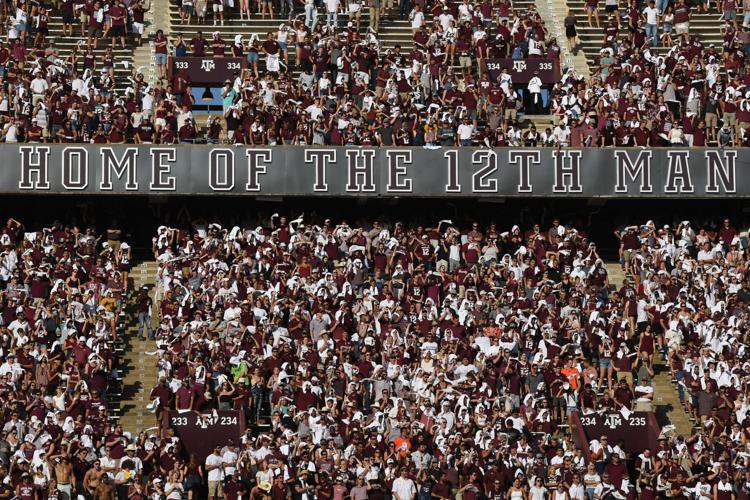 Auburn Texas A M Football
Auburn Texas A M Football
Auburn Texas A M Football
Auburn Texas A M Football
Auburn Texas A M Football
APTOPIX Auburn Texas A M Football
Auburn Texas A M Football
Auburn Texas A M Football
Auburn Texas A M Football
Auburn Texas A M Football
Auburn Texas A M Football
Auburn Texas A M Football
Auburn Texas A M Football
Auburn Texas A M Football
Auburn Texas A M Football
APTOPIX Auburn Texas A M Football
Auburn Texas A M Football
Auburn Texas A M Football
Auburn Texas A M Football
Auburn Texas A M Football
Auburn Texas A M Football
Auburn Texas A M Football
Auburn Texas A M Football
Auburn Texas A M Football
Auburn Texas A M Football
Auburn Texas A M Football
Auburn Texas A M Football
Auburn Texas A M Football
Auburn Texas A M Football
Auburn Texas A M Football
Auburn Texas A M Football
Auburn Texas A M Football
Auburn Texas A M Football
Auburn Texas A M Football
Auburn Texas A M Football
Auburn Texas A M Football
Auburn Texas A M Football
Auburn Texas A M Football
Auburn Texas A M Football
Auburn Texas A M Football
Auburn Texas A M Football
Auburn Texas A M Football
Auburn Texas A M Football
Auburn Texas A M Football
Auburn Texas A M Football
Auburn Texas A M Football
Auburn Texas A M Football
Auburn Texas A M Football
Auburn Texas A M Football
Auburn Texas A M Football
Auburn Texas A M Football
Auburn Texas A M Football
Auburn Texas A M Football
Auburn Texas A M Football
Auburn Texas A M Football
Auburn Texas A M Football
Auburn Texas A M Football
Auburn Texas A M Football
Auburn Texas A M Football
Auburn Texas A M Football