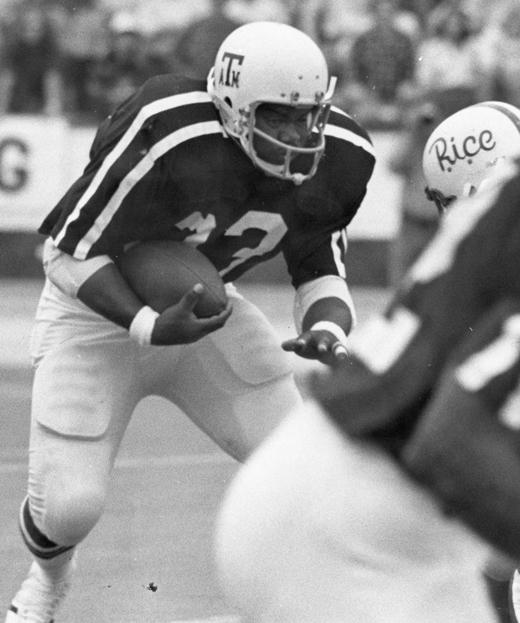 David Shipman returned at quarterback along with George Woodard at fullback, linebacker Patrick Thomas, safety Lester Hayes and freshman running back Curtis Dickey to boast a talented lineup for the No. 12 Aggies. A&M started 2-0, but Houston shocked the Aggies in their first season in the SWC, by a score of 21-10.
The Cougars held Woodard to 15 yards rushing, 129 below his average. Two games later, A&M fell to Texas Tech in the team's first home loss since 1973. After the loss, David Walker took over at quarterback.
The Aggies won their next six games behind record-setting kicks from shoeless Tony Franklin and inspired running from Dickey — a Bryan native. In a win over Baylor, Franklin became the only player in NCAA history to kick two 60-yard field goals. He converted from 64 yards and from 65 yards. A&M got its first win at Memorial Stadium since 1956 over Texas to end the season, 27-3. Woodard rushed for 109 yards, giving A&M back-to-back wins over the Longhorns for the first time since 1909-1910.
The Aggies accepted an invitation to the Sun Bowl. There, A&M defeated Florida 37-14, as Franklin set an NCAA post-season record with a 62-yard field goal. The Aggies finished the year 10-2 and ranked No. 7.