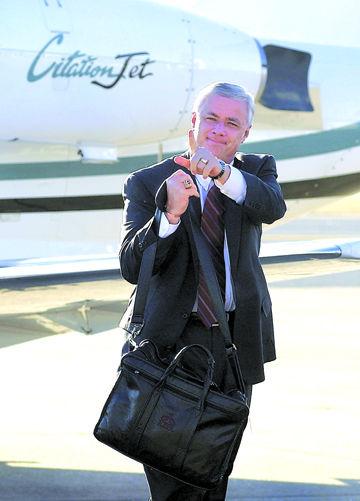 Problems popped up quickly to start the Dennis Franchione era. Utah nearly upset the Aggies at Kyle Field in week two. A week later in Blacksburg, Va., Virginia Tech whipped A&M on national television, 35-19. It was the first of three consecutive double-digit losses. A 38-10 loss to Oklahoma State at Kyle brought the team's record to 3-5.
Rock bottom arrived two weeks later in Norman, when No. 1 Oklahoma trounced A&M in embarrassing fashion, 77-0. The Sooners scored on 10 of their first 11 possessions. It was A&M's worst loss in school history and the biggest margin of victory in Big 12 history. "They played well and we couldn't get anything going," Franchione said after the game. "That's a bad combination. We just didn't have any answers today. No matter what we tried it didn't seem to work."
A&M was 4-8 after a blowout loss to Texas. It was the team's first losing season since 1982, and the Aggies fell by an average of 31.6 points per game.