A
ACU: The Army Combat Uniform typically worn during inclement weather. It is a long camouflaged blouse over a tan undershirt, camouflaged pants and combat boots.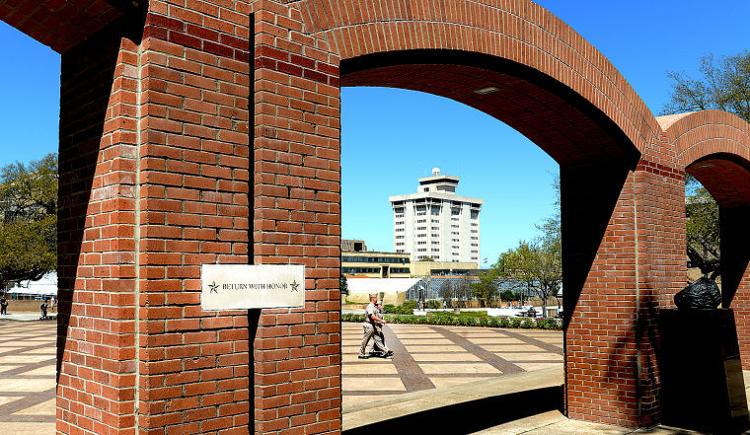 Arches: Located at the entrance of the Quad. There are 12 to represent the 12th Man.
B
Bag: Bed.
Bag-in: Privilege to sleep through morning formation.
BQ: Member of the Aggie Band.
Brass: Metal buttons, buckles and insignia worn on the uniform.
Bulls: Military officers on the commandant's staff or assigned to ROTC duty at A&M.
C
Cable: Thread sticking out of uniform.
Cadence: Cadet guide of Aggie heritage.
Campusology: A question about traditions, history, facts, etc.
CDO: Commandant's duty officer.
Class As: Class Alpha uniform is worn to semiformal occasions. It has a khaki long sleeve shirt, black tie and khaki pants.
Class Bs: Class Bravo uniform is similar to Class Alpha except the shirt is short sleeved and no tie is required. Cadets typically wear this uniform when attending classes.
CMS: Cadet management system, cadet website containing uniform of the day, Corps-wide announcements and other useful cadet information. cadets.tamu.edu.
CO: Abbreviation for commanding officer.
Contract: Advanced courses of military science, naval science or aerospace studies in which the cadet is under contract with a military service to pursue an officer's commission.
Corps Stack: Worn on the headgear or cover.
Cover: Headgear, required when outside in uniform.
CQ: Call to quarters, the period of uninterrupted night study time.
CT: Member of the Corps of Cadets (who is not in the Aggie Band).
CT non-regs: Civilian clothing meeting stated requirements of The Standard.
CTO: Cadet Training Officer — an officer or NCO on the commandant's staff assigned to operations & training duties.
Cut: A deficiency found in an inspection.
D
Day Duck: A cadet who does not live in the Corps dormitories on campus.
Detail: Miscellaneous tasks given by upperclass cadets.
DMG: Distinguished military graduate.
DMS: Distinguished military student.
DS: Distinguished students.
E
East Gate: The east entrance to the university, on Old Main Drive.
Echo Taps: A special ceremony in the Corps of Cadets is held when a current cadet dies, or in times of national tragedy. Non-cadets are invited to attend. The flags on the Quad, where the cadets live, are raised to half-staff the morning of the ceremony. At 10:30 p.m., cadets fall out and line up along the length of the Quad and stand at attention. One bugler plays Taps at one end of the Quad and continues as a second bugler "echoes" the phrases at the opposite end. The cadets then return to their dorms in silence. Set dates for Echo Taps are Sept. 11 in memory of victims of the 2001 terrorist attacks; Nov. 18 for A&M's Bonfire collapse; and Jan. 28 for the Challenger Space Shuttle disaster in 1986. Corps outfit Squadron 17 Challenger is named for the shuttle and its crew.
F
FDT: Fish Drill Team.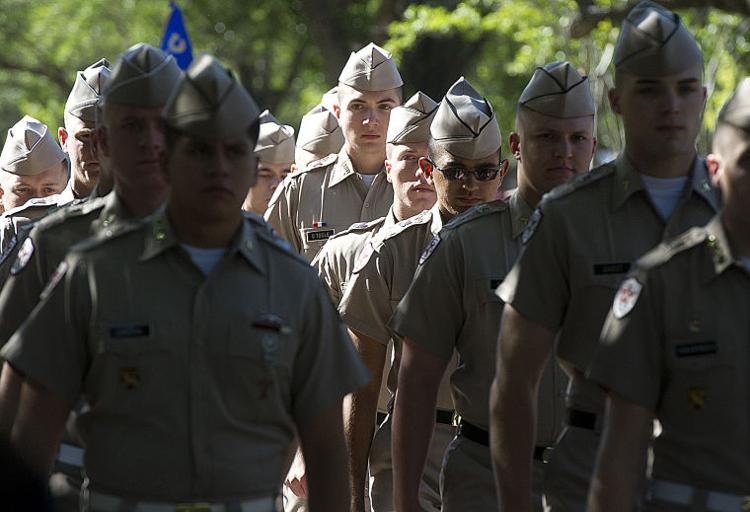 Final Review: The last review (parade) of the school year.
G
Groad: Oxidation build up on cadet brass. Also used as adjective to characterize unacceptable appearance, activity or materials.
GPR: Grade Point Ratio: Ratio of grade points to hours.
Grounded: Touching with edges squarely aligned.
H
Handle: Title "fish" or "Mister" used before the last name.
Hole: Dormitory room.
Hometown Buddy: Cadet from one's hometown.
J
Jodies: Chants or songs sung while running or marching.
L
Late lights: Privilege of burning lights to study after Taps.
M
Marathon CQ: Extended call to quarter study period — normally held on Wednesday afternoon from 1630 to 2200.
Marching Tours: Punishment consisting of marching back and forth in front of the Corps arches.
Midnights: The formal Corps uniform worn on special occasions. It is recognized by the dark olive drab shirt, khaki tie (often tucked inside the shirt) and pants.
Military Letter: Written permission from a superior to deviate from The Standard, document a medical problem or miss a scheduled function.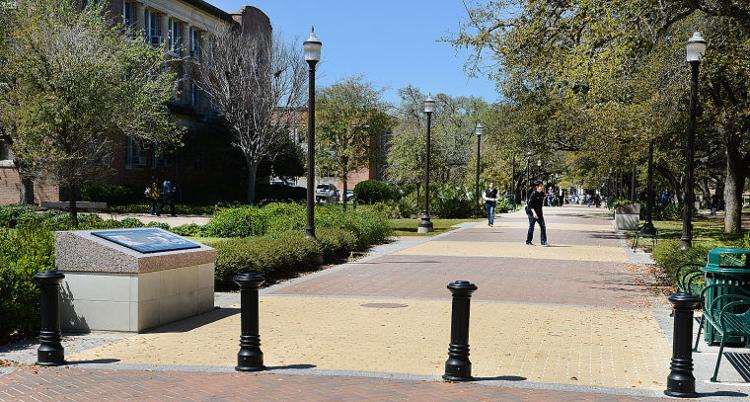 Military Walk: The area in the center of the campus running from Sbisa Hall to the Rudder Auditorium Complex.
MPW: Military Property Warehouse.
N
Non-Reg: A term used to describe a civilian undergraduate student.
O
OD: Officer of the Day (cadet).
Ol' Lady: A cadet's roommate.
P
PAS: Professor of Aerospace Studies.
PFT: Physical Fitness Test.
Pinks: The pink-colored trousers of the Cadet uniform.
PLC: Platoon Leader Class (Marine non-ROTC commissioning program)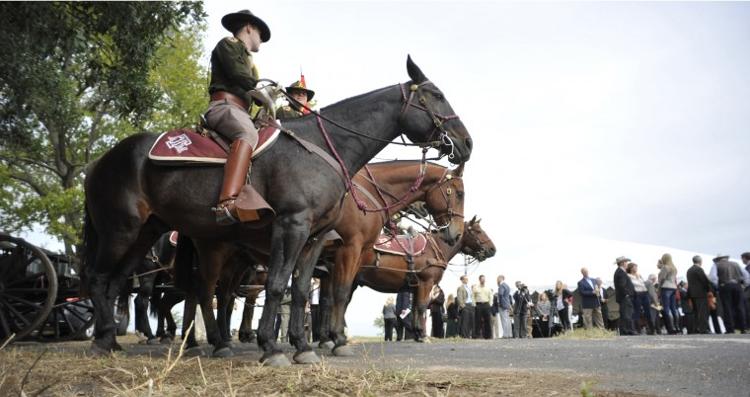 PMC: Parsons Mounted Cavalry.
PMS: Professor of Military Science.
PNS: Professor of Naval Science.
PPG: Policy & Procedures Guide.
Privilege: A prerogative merited by virtue of rank, to be used with discretion.
PT: Physical Training.
Q
Quiet Hours: That specific period during which quiet will be maintained in the dormitory and Corps area to promote a better study environment.
R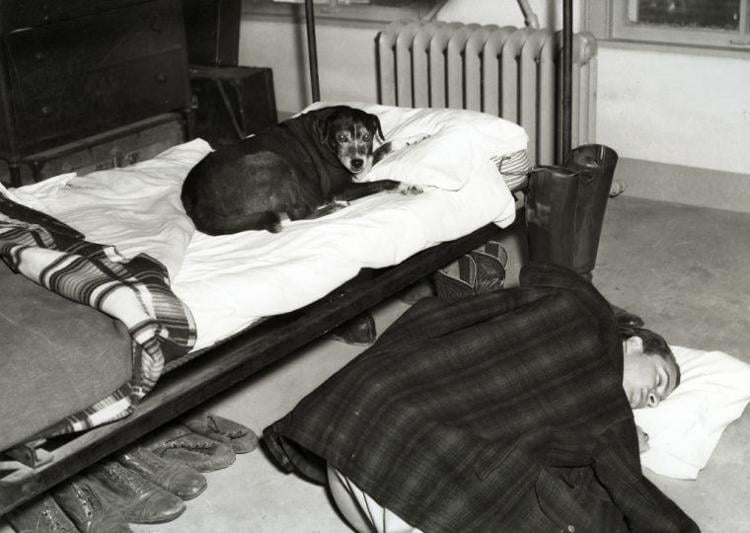 Rack: Bunk or bed.
Rams: Demerits.
Re-bag: To go back to the bag after formation.
Rest: Be Quiet!
Restricted Weekends: Punishment for intermediate offenses or accumulation of excessive demerits.
RV: Ross Volunteer; member of the Military Honor Company named for Lawrence Sullivan Ross & Honor Guard for the Texas governor.
S
Sign-out: To obtain permission to be absent from an assigned location/duty.
SOMS: School of Military Science
South Gate: Business area south of Kyle Field.
Spirit of '02: The M1902 artillery gun is maintained by Parsons Mounted Cavalry. It is fired to sound off the step off for the Corps when it marches from the Quadrangle, every time the football team scores a touchdown and other ceremonial events. It is the only known functioning M1902 in the world. Cadets found the cannon at a Bonfire cut site in 1974. It is believed to have been used for military training during WWI and then disposed of in a trench.
T
Trigon: The Military Science Building.
Whip out: Standardized procedure to introduce oneself.
Whistle Jock: A freshman cadet detailed before formations to announce the uniform of the day, menu and fall out time.
Interior of the first mess hall on campus, built 1897, burned in 1911Courtesy of Cushing Memorial Library
DUNCAN HALL TERMS
Artillery: Beans
Baby: Mustard
Bib: Napkin
Blanket: Hotcakes
Blood: Catsup
Bucket: Water/tea/juice pitcher
Bull Neck: Meat
Cackle: Eggs
China: Cup
Cow: Milk
Cold Cow: Ice cream
Crystal: a glass
Cush: Dessert
Deal: Bread
Dirt: Black pepper
Dope: Coffee
Dry Cush: Cookies
Elbows: Macaroni
Grease: Butter
Horse Feed: Corn
Hot Stuff: Hot sauce
Lube: Gravy
Mud: Chocolate milk
Mush: Hot cooked cereal/grits
Platter: Plate
Pitchfork: Fork
Popeye: Spinach
Rabbit: Lettuce/salad
Red Rabbit: Beets/tomatoes
Dead Rabbit: Cabbage
Reg: Syrup
Saber: Knife
Sand: Salt
Sand and Dirt: Salt and pepper
Sawdust: Sugar
Scabs: Cereal
Shield: Tray
Shingles: Crackers
Shot: Peas
Shotgun: Pepper sauce
Shovel: Spoon
Sky: Water
Sour: Lemon
Sour Rabbit: Pickles/onions
Spuds: Potatoes
Stud: Tea
Sunshine: Carrots
Sweetstuff: Jelly/preserves
Timber: Toothpicks
Tree Tops: Broccoli
Tub: Bowl
Wiggle: Jello
Wildcat: Pineapple
Winchester: Worcestershire sauce
Worms: Spaghetti